Joint Statement from Monroe County Executive Adam Bello and Public Health Commission Dr. Michael Mendoza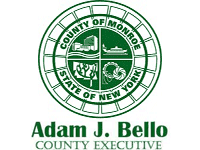 Over the past several weeks, we have heard from many parents, families and student-athletes regarding a return of 'higher-risk' high school sports. This is an issue we've been continuously advocating for through the Finger Lakes Regional Control Room, to ensure our young athletes have an opportunity to compete safely. There have been many meetings with the Monroe County School Superintendents and Athletic Directors, as this planning requires public health and safety remain at the forefront. Our school districts have done an incredible job mitigating the spread of COVID-19. We support the Governor's proposal to allow these activities to resume on February 1, 2021, and we support allowing these activities to begin in Monroe County. We will be again meeting with area school leadership in the coming days to develop plans so that our young people in Monroe County can participate.
We know how hard the last 10 months have been for our community, particularly our students and high school student-athletes. The return of high school sports will give them a sense of normalcy, and an opportunity to compete with their friends and classmates.

print this page   

email this page   

back to top
Accessibility and Standards · Disclaimer and Privacy Policy · Non-Discrimination Policy
Official Site of Monroe County, New York. Copyright © 2019 Monroe County. All Rights Reserved.
Comments or suggestions? Please Contact Us