GIS Projects
LiDAR Processing Project
GIS received new one foot resolution LiDAR data flown in April 2017 and is in the process of classifying the data and creating new products from the point cloud and elevation data. The data was received as ground and non-ground points and will be further classified into:
Buildings
Water
Vegetation

High vegetation (trees)
Mid vegetation
Low vegetation

Impervious surface
Once classified the point cloud data can be used for hydrologic models, vegetation management, and 3D modeling. The data will be processed using ESRI ArcGIS software and will give the county a valuable data resource for years to come.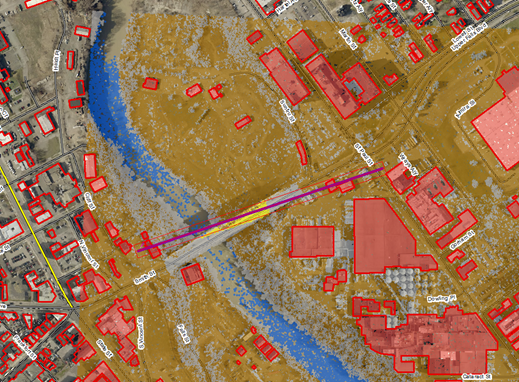 Figure 1: 2D map view of the Genesee River and the Inner Loop bridge area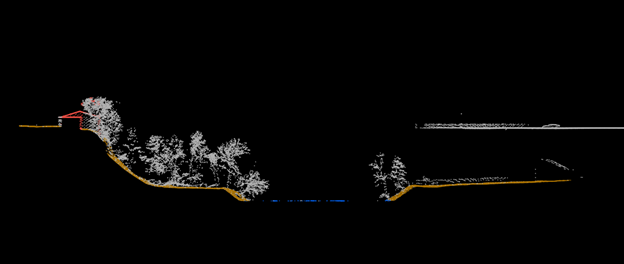 Figure 2: Profile view of the Genesee River and the Inner Loop bridge area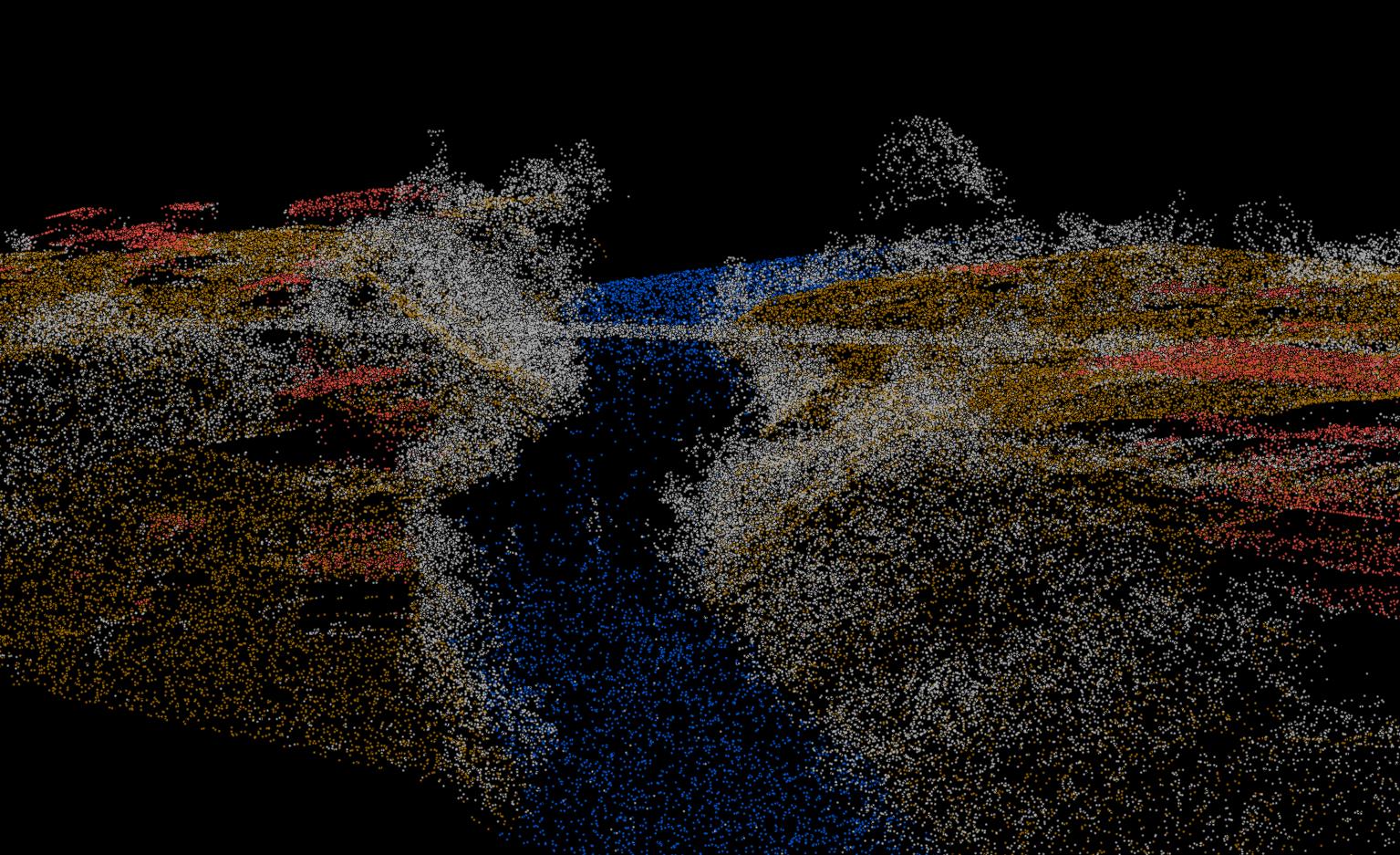 Figure 3: 3D view of the Genesee River and the Inner Loop bridge area
Flow Tracing within a Web-based Mapping Environment
GIS recently implemented the ability to perform upstream and downstream traces on the collection systems maintained by Monroe County's Pure Waters Division. A "flag" can be placed on any manhole within the system to determine the direction of flow downstream, or trace upstream to calulate the drainage basin. This toolset has proven to be very useful in the operation and maintenance of the Pure Waters collection system.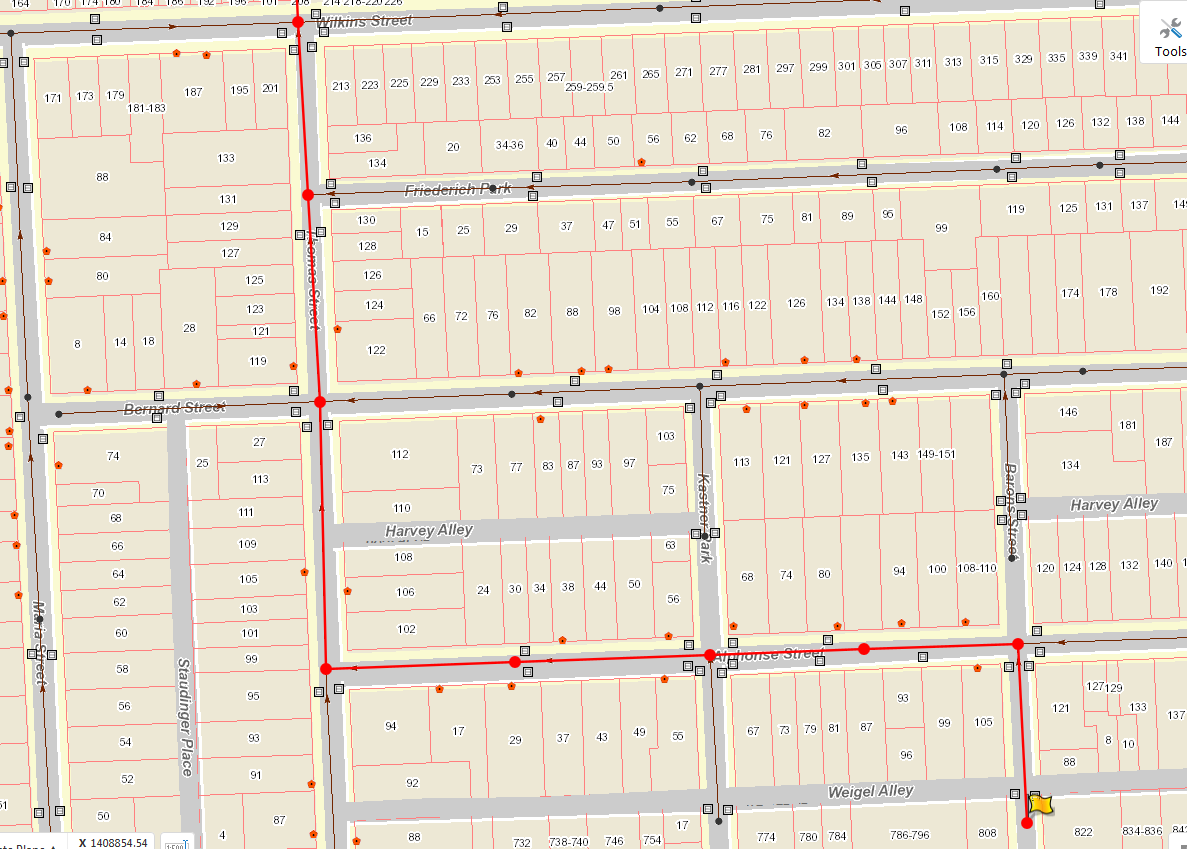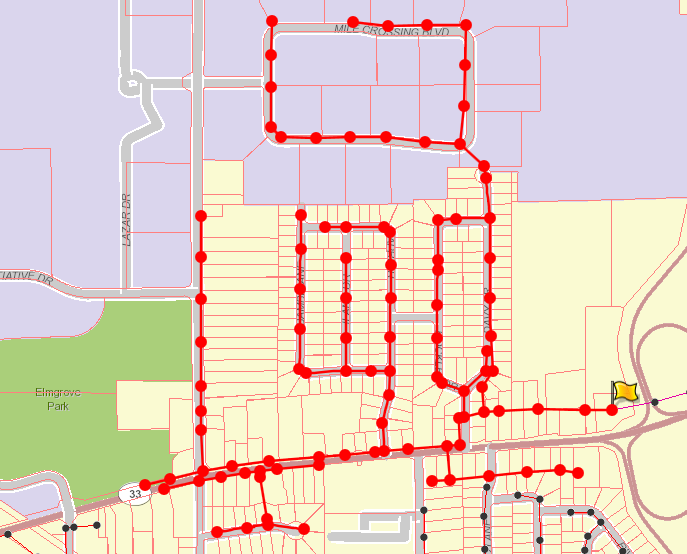 GIS Integration with SAP
   DES went live with SAP going into 2016, and with that, came a web-based mapping application that tied GIS and SAP together. This application allows DES personnel to generate work orders by clicking on a feature in the map. Over the past fifteen years Control Center operators and Collection System supervisors have become accustomed to using GIS during their daily routines, which made this integration that much easier.
   Aside from this being a very simple way to create a work order, another major benefit of web-based mapping applications is the end-user can always be assured they are viewing the most current information. GIS data no longer needs to be downloaded to their desktop or laptop and it does not require a GIS software license. The application runs exclusively on an internet connection via the county network, cellular broadband or Wifi. Our long-term goal for this application is to see DES employees generate work orders outside of the office environment.
   The second component of this integration was the development of a synchronization tool to keep GIS and SAP consistent with each other. As new functional locations and equipment are collected in GIS, it's crucial these changes are reflected in SAP. The most important rules to follow when maintaining asset management and GIS databases are to keep them current and synchronized with each other. This tool certainly allows us to accomplish that.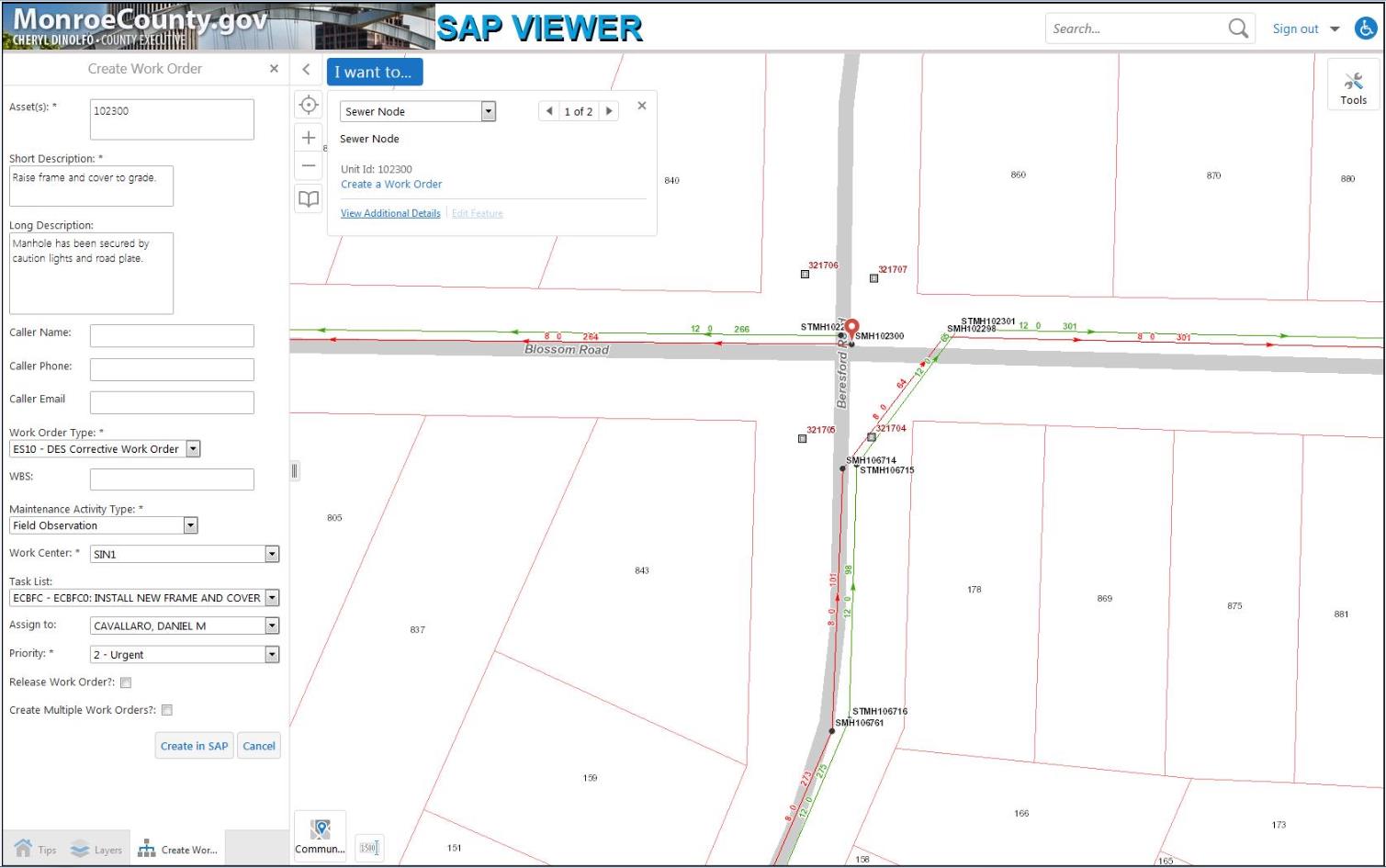 print this page   

email this page   

back to top
Accessibility and Standards · Disclaimer and Privacy Policy · Non-Discrimination Policy
Official Site of Monroe County, New York. Copyright © 2019 Monroe County. All Rights Reserved.
Comments or suggestions? Please e-mail the MonroeCounty.gov webmaster.