February 2nd, 2022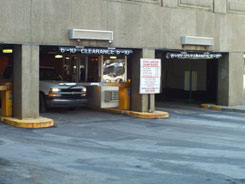 Last evening, Monroe County and the City of Rochester, along with the county's Forensic Intervention Team (FIT), Improving Addiction Coordination Team (IMPACT), Department of Social Services, Rochester Police Department and Monroe County Sheriff's Office, and other partnering agencies, placed three (3) additional individuals into housing services, while two (2) others were transported to Strong Memorial Hospital mental health and/or substance use-related treatment. There were no arrests.
On Monday evening, our teams assisted five (5) individuals with moving them into adequate housing and/or connecting them with mental health, substance use disorder and other support services.
This winter, Monroe County and its partnering agencies have successfully assisted 54 individuals with housing, substance use and mental health-related services who had sought shelter in the Civic Center Garage. That's 54 people not sleeping on concrete floors, breathing exhaust fumes, without access to restroom facilities.
This is a continuation of an unprecedented collaboration between Monroe County and City of Rochester service agencies and law enforcement to connect individuals seeking shelter in the garage with housing and other health-related services. We will continue this multidisciplinary outreach in the garage to assure that all individuals sheltering there have a safe, warm place to stay as well as the services and support they need.