Stormwater Coalition of Monroe County
Working Together to Reduce Stormwater Pollution
Established in 2000, the Monroe County Stormwater Coalition is composed of 29 municipal members working together to meet state and federal stormwater regulations.
By collaborating, Coalition members are able to comply with regulations and improve water quality in a unified cost-effective manner. The Coalition meets on a monthly basis and leadership is provided by a Chairman, Vice-Chairman, and Executive Committee.
The Coalition implements a wide range of projects and programs to meet requirements in six areas:
1. Public Education and Outreach
This includes the distribution of educational materials and outreach activities that inform the public about the impacts of polluted stormwater runoff can have on water quality.
2. Public Participation/Involvement
Provide opportunities for citizens to participate in the development, implementation, review and revision of the stormwater management program. This includes publicizing public hearings and encouraging citizens participate in the stormwater management program process.
3. Illicit Discharge Detection and Elimination
Develop, implement and enforce a plan to detect and eliminate illicit discharges. This includes developing and maintaining a map of outfall locations and their receiving waterbodies, mapping the storm sewershed, prohibit illicit discharges through laws or ordinances, and inform the public about the hazards associated with illegal discharges and the improper disposal of waste.
4. Construction Site Runoff Control
Develop, implement and enforce an erosion and sediment control program for construction activities that disturb greater than or equal to one acre of land.
5. Post-construction Runoff Control
Develop, implement and enforce a plan that addresses stormwater runoff from new development and redevelopment projects and incorporates enforceable mechanisms. Applicable controls could include preventative actions (e.g., protecting sensitive areas) or the use of structural controls (e.g., grassed swales or porous pavement).
6. Pollution Prevention/Good Housekeeping
Develop and implement a program to prevent or reduce pollutant runoff from municipal operations. The program must include municipal staff training on pollution prevention measures and activities to reduce the amount of pollutants in stormwater (e.g., regular street sweeping, reduce the use of pesticides or street salt, or frequent cleaning of catch-basins).
What is Stormwater Pollution?
Stormwater pollution is the sediment, bacteria, fertilizers, pesticides, automotive fluids, and other materials that are washed from impervious surfaces such as parking lots, roads, roofs, and construction sites during a rain storm or snow melt. The gutters, storm drains, pipes, ditches, and outfalls that comprise the stormwater system transport these pollutants to the nearest waterway. In many cases, stormwater runoff is not treated at a wastewater treatment plant.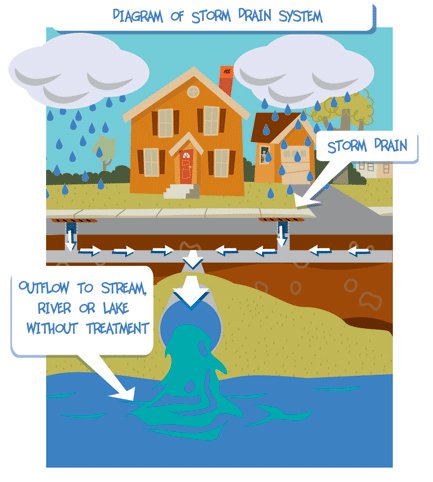 Stormwater Education Program
Engaging the public in efforts to reduce stormwater pollution and protect water quality is a high priority for the Coalition. In its efforts to educate the public, the Coalition has sought to develop partnerships and build on existing successful programs in the community.
For instance, Monroe County partners with the Water Education Collaborative (WEC) to develop and implement the "H2O Hero Campaign."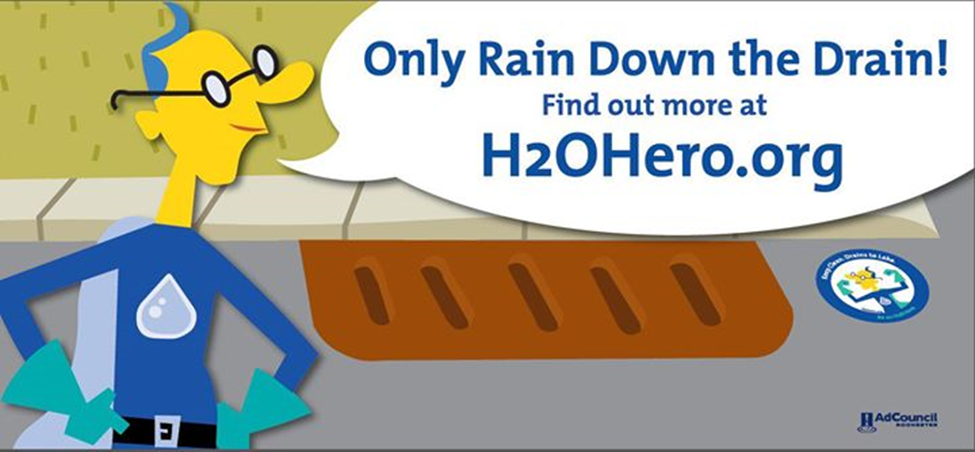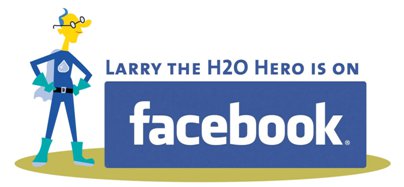 Education Resources:
Illicit Discharge Program:
Illicit discharges can come from a wide-range of sources including illegal dumping of paints, hazardous wastes, and wash-water, as well as improper connections of sanitary sewer lines or laundry waste to the stormwater system. Illicit discharges can seriously degrade water quality and are a widespread problem especially in commercial and other high risk areas. However, because these sources are intermittent, and sometimes not visible, they often go undetected.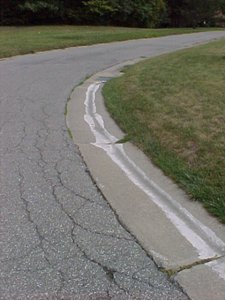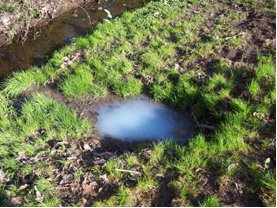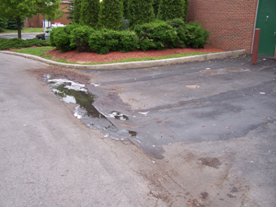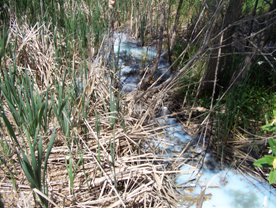 If you suspect an illicit discharge call your municipality and report it.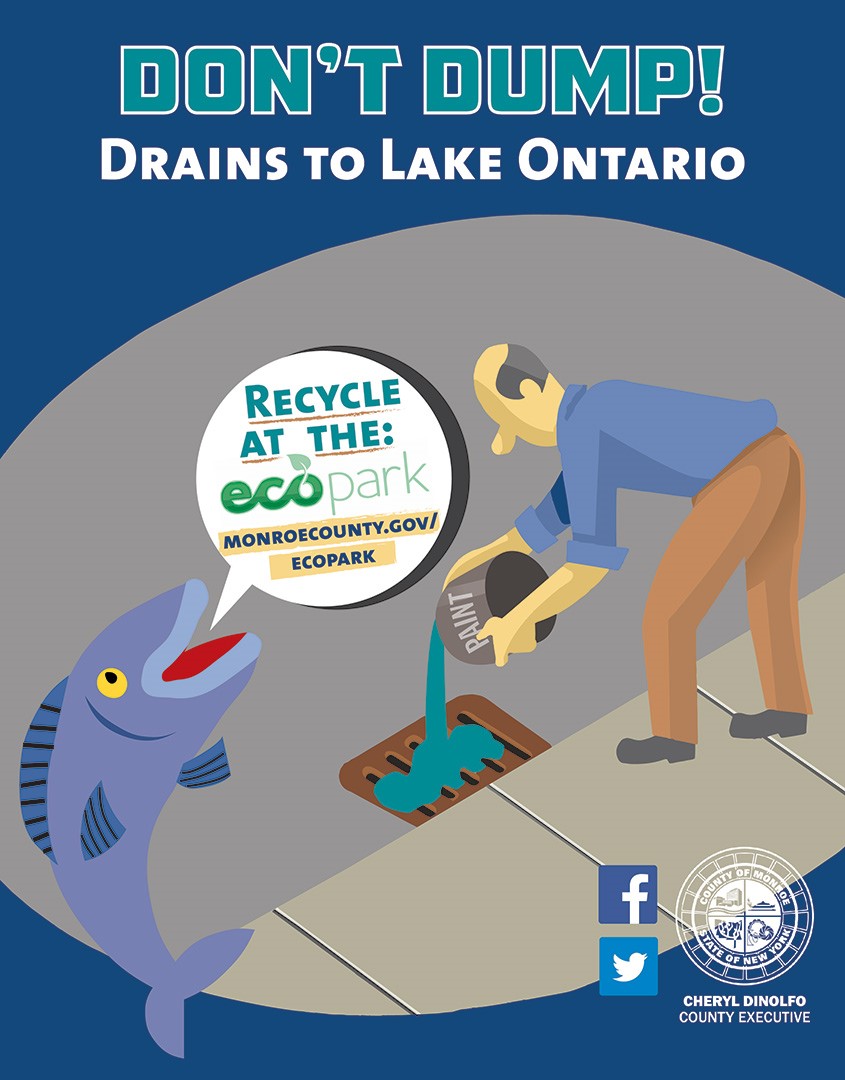 Construction & Post-Construction Programs: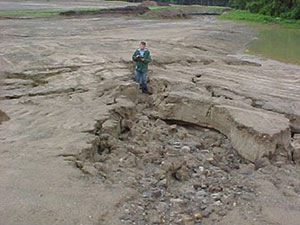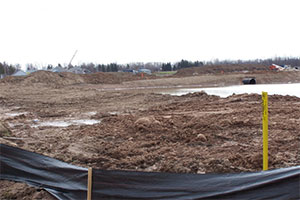 Construction and land development have a profound impact on water quality and therefore are a major focus of the federal Phase II Stormwater Regulations. Regulated municipalities are required to review plans for new development for conformance with NYS design standards intended to protect water quality, inspect construction sites for proper erosion and sediment control, and track and maintain stormwater management practices.
The Monroe County Soil & Water Conservation District (www.monroecountyswcd.org), provides extensive construction-related services including training for municipal staff, boards, and the development community, plan reviews, site inspections, complaint response, facility inspections, and permit assistance, as well as demonstrations of green infrastructure and biotechnical streambank erosion control. The Coalition has also developed a number of templates and forms for use by the members and the development community.
Pollution Prevention Program:
All municipalities regulated under Phase II are also required to assess potential sources of pollution from municipal facilities and operations, identify and implement practices that will reduce or prevent pollution, and train employees. The Coalition provides assistance to the members with each of these requirements.
The Coalition has developed a municipal pollution prevention guidance manual and has provided training for the members on its use. The manual provides detailed information on how to plan a pollution prevention program, assessment methods for identifying pollution sources, and details about possible practices to reduce pollution.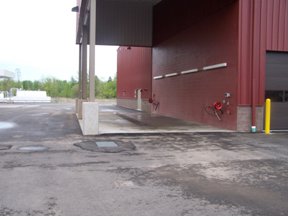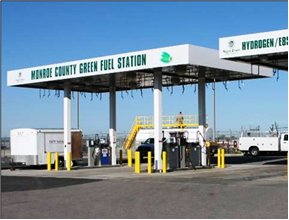 Stormwater Coalition Joint Annual Report:
The Coalition's 2018-2019 Joint Annual Report for the period March 10, 2018 through March 9, 2019 includes compliance activities that were accomplished during the reporting period and performance measures to evaluate overall effectiveness of each minimum control measure. Reportable activities specific to each Coalition member may be obtained from the individual municipality. The public is encouraged to review these materials and provide comments to the Coalition staff or their respective member representative.
Annual Reports:
Stormwater Management Program Plan:
The Coalition prepared a template Stormwater Management Program Plan (SWMPP) that describes and documents the programs that are being implemented by the Coalition to assist the members in their compliance with the Phase II requirements. The Coalition member municipalities use the template as the foundation for developing their individual SWMPPs as required under Phase II. The public is encouraged to review the Coalition's SWMPP and submit comments to the Coalition staff. The individual municipal SWMPPs may be accessed by contacting the applicable member representative.
Program Plan & MS4 Tool Box:
Illicit Discharge
Construction and Post Construction
Pollution Prevention
Planning and Monitoring:
Since the 1970s, Monroe County has had a comprehensive and robust water quality monitoring program and implemented numerous projects to mitigate impacts to water quality, including the Pure Waters Master Plan. These efforts have been advanced through partnerships with the United States Geological Survey (USGS), local institutions of higher learning, the City of Rochester, the towns and villages within Monroe County, and the surrounding counties.
As part of the water quality management of Irondequoit Bay, the County has maintained a Cooperative Agreement with the USGS consisting of a network of hydrologic monitoring stations also used to collect samples characteristic of stormwater runoff events. In addition, monitoring stations are maintained at Black Creek, Oatka Creek, Honeoye Creek, Northrup Creek, and on the main stem of the Genesee River in Rochester. Data from these sites supports the County's ongoing water quality efforts, as well as the Stormwater Coalition and various watershed groups.
The monitoring program data can be viewed and searched on the USGS website.
Planning and Monitoring Resources and Documents:
Coalition Contact Information:
Contact information including names, affiliation, telephone numbers, and email addresses for each of the Coalition Members and the Coalition staff is included in the list below.

print this page   

email this page   

back to top
Accessibility and Standards · Disclaimer and Privacy Policy · Non-Discrimination Policy
Official Site of Monroe County, New York. Copyright © 2019 Monroe County. All Rights Reserved.
Comments or suggestions? Please Contact Us