County Executive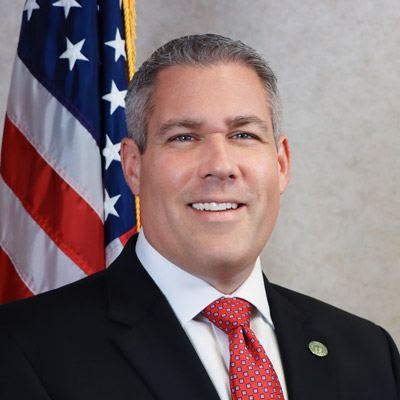 Adam J. Bello
County Executive
110 County Office Building
39 W. Main St., Rochester, NY 14614
Phone: 585 753-1000
Fax: 585 753-1014
countyexecutive@monroecounty.gov
Welcome to Monroe County, New York!
We're a community of innovators on the cutting edge of scientific research and discovery; a community of artists featuring world-renowned performers, a top-flight orchestra and one of the nation's premier schools of music; a community of entrepreneurs home to some of the world's best known brands and fastest growing startups. But most importantly, we're a community with limitless potential and endless possibilities.
We like to say we're the best mid-sized community in America!
A Community of Innovators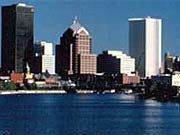 Ever since George Eastman invented commercial photography, Monroe County has been a world leader in imaging technology. Today, we're not only on the cutting edge of imaging, but biotechnology, telecommunications, optics, photonics, and much more. In fact, we rank among the top three communities in the nation in the number of patents granted per capita. Monroe County and the City of Rochester are home to the University of Rochester and the Rochester Institute of Technology, two of the finest research institutions in the nation. The discoveries made on the campuses and research centers in our community have led to the development of new medical treatments and more powerful computer chips, and have helped the scientific world move forward by enhancing understanding in the fields of physics, biology, and chemistry.
Our goal as a community is to turn these discoveries into new industries—creating jobs and enhancing our quality of life. See Related Links for information on how you or your business can help us to meet this goal.
A Community of Artists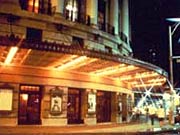 The clatter of an orchestra tuning up, the grace and beauty of world-class dance, the laughter of an audience—these are the sights and sounds of Monroe County. We're home to the world-renowned Garth Fagan Dance Company, the Rochester Philharmonic Orchestra, the Rochester Broadway Theater League, the Downstairs Cabaret, the Memorial Art Gallery, the Rochester City Ballet—well, you get the picture. We love the arts here and there's always something to experience from the biggest shows to the latest up and coming artists.Our community is home to the Eastman School of Music, one of the top music schools in the country and many of its students perform in the historic and world-renowned Eastman Theatre.
Here in Monroe County, we are confident that our quality of life is second to none.
A Community of Entrepreneurs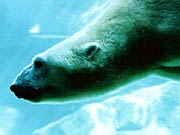 Kodak, Xerox, Bausch & Lomb—some the world's most recognizable names in business make their home in Monroe County. However, we're also home to smaller and fast growing firms like PaeTec Communications and Harris Interactive. Most importantly, we have a diverse economy that's fully integrated into the global marketplace–which is why companies from our area export more products to foreign markets than 40 entire states! As County Executive, I have been proud to lead a county government that is committed to keeping taxes stable and working with businesses to locate or expand here and create jobs. In Monroe County, we've put jobs first; working to keep property taxes stable for 10 straight years and developing a package of economic incentive programs that is one of the most competitive in the nation.
By the way, did I mention that we have five of the top 100 school districts in America and the typical commute is less than 21 minutes?
What are you waiting for? If you looking to expand or relocate your business, look no further than Monroe County.
Limitless Potential, Endless Possibilities
Monroe County is a great place to live, work and raise a family. But the best part about living in Monroe County is that our best is yet to come. We're dedicated to improving our community and looking for new faces, new friends, and new ideas to keep our community moving forward.
Thanks for visiting the MonroeCounty.gov! Feel free to contact us to let us know what you think.
About County Executive Adam J. Bello
Monroe County Executive Adam J. Bello is a lifelong Monroe County resident who has spent his life working to make our community a better place to live. Before being elected County Executive in November 2019, Adam served as Monroe County Clerk and prior to that was the Irondequoit Town Supervisor.
As County Clerk, Adam ended the long-standing practice of offering illegal fee waivers and processed over 20,000 pistol permit opt-out forms. He also implemented electronic filing practices for civil cases and created a new online appointment system to cut down on wait times at local DMV branches.
As Irondequoit Town Supervisor, Adam spearheaded the construction of the award-winning Irondequoit Town Library, which was completed on time and under budget. He led the fight to hold the owner of the Medley Center accountable, successfully bring a lawsuit to protect taxpayers and paving the way for future development. He also worked with members of the Town Board to implement the most comprehensive plan in New York State to combat vacant "Zombie" homes.
In his personal life, Adam is married to his wife, Meghan, whom he met in the 4th grade. They have two children, Jack and Anna, and are raising their kids just a few miles from their childhood homes in Irondequoit.
Adam is a graduate of Irondequoit High School and SUNY Binghamton.

print this page   

email this page   

back to top
Accessibility and Standards · Disclaimer and Privacy Policy · Non-Discrimination Policy
Official Site of Monroe County, New York. Copyright © 2019 Monroe County. All Rights Reserved.
Comments or suggestions? Please Contact Us