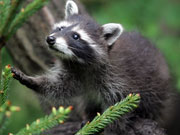 Phone: 585 753-5171
Fax: 585 753-6014
What We Do
Respond to reported animal bites and potential exposures, including consultation with medical personnel for follow up on post-exposure medical treatment when necessary.
Submit suspected animal specimens to the New York State Laboratory in Albany for rabies analysis.
Monitor 10-day confinement and 6-month quarantine of domestic animals involved in human contact or contact with potentially rabid animals.
Rabies Vaccination Clinics
Conduct FREE rabies immunization clinics for dogs, cats and ferrets.
Active immunization records are maintained for animals receiving immunizations at clinics.
Informational Links and Documents