Park Information
Northampton Park (973 acres) has hiking, bridle and cross-country ski trails, a downhill ski slope, a model airplane field, playground equipment, soccer fields, and a scout/youth camping area. The park also offers two lodges that are available for rent. Horseback riding is permitted.
There are two enclosed lodges, the Ski Lodge, which holds 80 people, has picnic tables, a wood burning stove on the inside, a grill, water spigot and bathrooms. The Knollwood Lodge holds 50 people, has a stove, refrigerator, indoor bathrooms, picnic tables, a fireplace and a charcoal grill.
NEW! The Alpine Adventure Zone Natural Playground (Opened July 2021)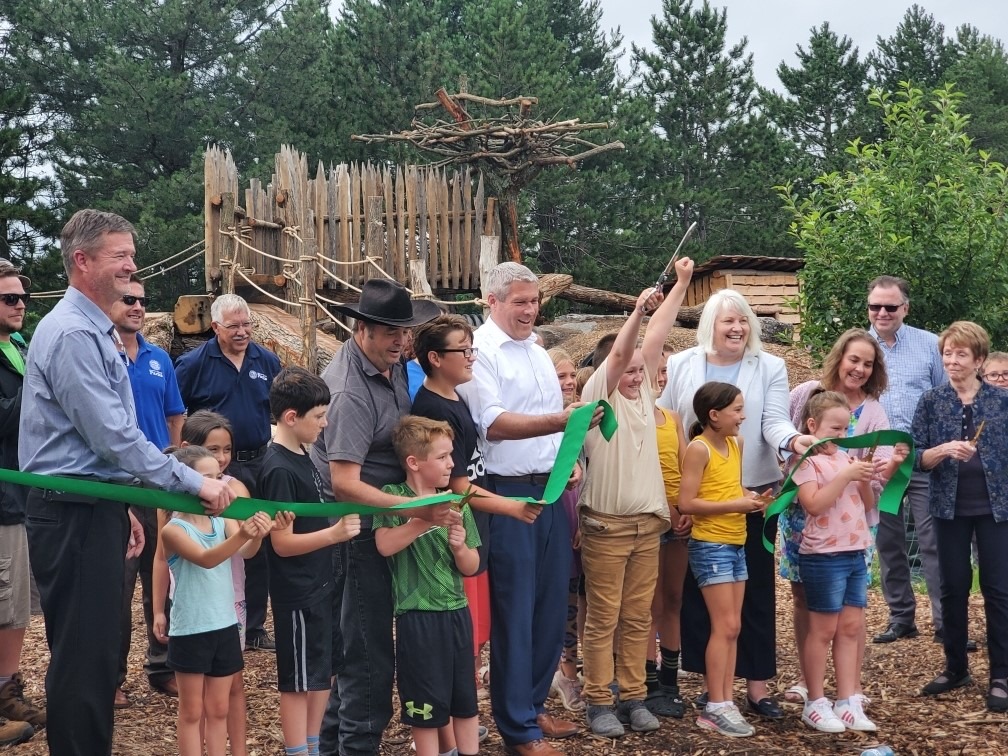 We are happy to announce that the latest natural playground in the Monroe County Parks system is open! The playground is free and open to the public and features a number of fallen logs, tunnels, towers, swings and even a log cabin fort for kids to enjoy. The playground was created mostly from materials harvested from County parks and was designed and built by Parks staff normally assigned throughout the entire county parks system.
The playground is in the eastern portion of Northampton Park, near the Ski Lodge on Hubbell Rd., accessible from either Route 31 to the north or Colby St. to the south.
Location and Directions
Northampton Park office is located at 304 Salmon Creek Road in the western portion of the county, south of Route 31 (Spencerport Road) and west of Route 36 (Washington Street) in the Towns of Sweden and Ogden.
The park office is located at 304 Salmon Creek Road, Brockport, NY 14420.
Common Recreation Activities at Northampton Park
Rules and Regulations
Visit Springdale Farm
Springdale Farm, located in Ogden, New York, is operated by Heritage Christian Services and owned by Monroe County. Springdale Farm is a premiere agricultural education facility open to the public, and serves as a day program site for adults with developmental disabilities, who care for the plants and animals, maintain the beautiful farm grounds and welcome over 40,000 visitors each year.
In addition to school tours, Springdale Farm also serves as a popular community facility for family activities and outdoor recreation with its nature trails, duck pond and many farm festivals. Heritage Christian is grateful to operate a flourishing fresh-air site like Springdale Farm and strives to provide family-oriented activities throughout the year.
Visit Springdale Farm's Website
Springdale Farm is available for corporate events and specail occasions- Contact us for details!
Pulver House Museum
The Ogden Historical Society runs the museum. It is open from mid-May through mid-October on Sundays 2-4 pm.
Radio-Control Flying Field
Northampton Park's Radio Control flying field is used by clubs and members of the public. Users are required to have an AMA license. The rules are posted at the field and must be observed at all times.
Radio Control Club of Rochester
Restrooms
See the park map for specific locations.
Athletic Fields
Northampton Park has two soccer fields that are available for rent. Click here to request a field reservation online or call 585 753-PARK (7275) for more information.
Winter Activities
The designated sledding hill is located across the street from the Ski Lodge on Hubble Road. The park also features a ski hill with a rope tow, which is located on Hubble Road. For more information including lessons and hours check out the flyer. Swain Ski Resort runs the learn-to-ski program for the Monroe County Parks Department.