111 Westfall Road, Room 938
Rochester, NY 14620
Phone: 585 753-KIDS (585 753-5437)
Fax: 585 753-5259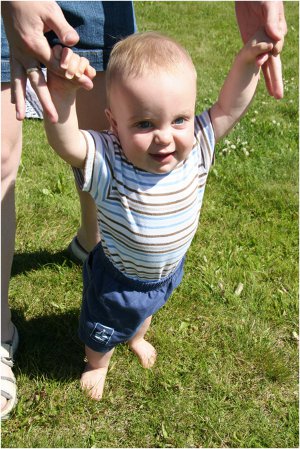 What is Early Intervention?
Babies and toddlers learn and grow in different ways. Some need a little extra help.
This is where Early Intervention comes in. Working with our community partners, we provide many different services to support kids from birth to age three -- at no cost to parents. We help children develop:
Physical skills like crawling, walking, reaching and drawing.
Thinking skills like learning and solving problems.
Communication skills like talking, listening and understanding.
Doing things on their own, like eating or getting dressed.
Social and emotional skills, like making friends and playing with others.
If you think your child needs additional support in any of these childhood development areas, Early Intervention might be right for your family.
How do I get started?
The first step is a referral. You can refer your own child to us, or a health care or child care professional can do it with your permission. After that, we will contact you to learn more about your child's needs.
Here are some great resources to help you understand the entire Early Intervention enrollment process:
If you are ready, you can make a referral here. If you have any questions, please call us at (585) 753-KIDS or (585) 753-5437.
What to Expect
Watch the videos below to learn more about the steps of our Early Intervention Program.