9-1-1 Emergency Communications Department (ECD)
Contact Information
Department of Public Safety
Christopher Fish
911 Program Manager
1190 Scottsville Rd. 
Rochester NY, 14624
Phone: 585 753-3810
Fax: 585 473-7087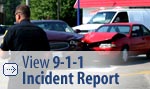 The County funds Monroe County's 9-1-1 Emergency Communications System, and oversees the operation of the Emergency Communications Department (ECD). The ECD is the point of central reception and response to 9-1-1 dialed calls, dispatch of emergency equipment, and relay or transfer of service calls to the appropriate public service agencies. Over one million dispatches are made to police, fire and emergency services each year. The City of Rochester operates the ECD under contract with the County.
Through the Director of Public Safety, this activity administers the operating contract with the City, coordinates the participation of other public service agencies, and administers subscriber agreements. It develops long range plans for system development and enhancement and utilizes the 9-1-1 Operating Practices Board (consisting of government, public safety, private sector, and citizen representatives) for advisory policy recommendations.
Dialing 9-1-1 allows any County resident in need of emergency assistance immediate access to the appropriate police, fire or ambulance agency.
City of Rochester 9-1-1 Center
Michael J. Cerretto, Director
321 West Main Street
Rochester, NY 14608
Phone: 585 528-2200
Fax: 585 528-2265

print this page   

email this page   

back to top
Accessibility and Standards · Disclaimer and Privacy Policy · Non-Discrimination Policy
Official Site of Monroe County, New York. Copyright © 2019 Monroe County. All Rights Reserved.
Comments or suggestions? Please e-mail the MonroeCounty.gov webmaster.