Victim and Witness Assistance
Supporting Victims and Witnesses of Crime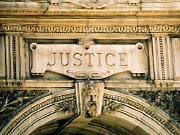 Victims of crime often experience physical, emotional, and financial trauma as a result of their victimization.  The Victim-Witness Bureau within the Monroe County District Attorney's Office is available to provide support services to victims and witnesses of crime. These services include:
Crime Victims Board compensation applications
Case information
Court assistance
Restitution request forms
Parole information
Referral services
Community outreach
Advocates within the Victim-Witness Bureau can be reached at (585) 753-4573.
Crime Victim Service Links
Law Enforcement Agencies
Criminal Justice Services and Agencies
Courts and Legal Information

print this page   

email this page   

back to top
Accessibility and Standards · Disclaimer and Privacy Policy · Non-Discrimination Policy
Official Site of Monroe County, New York. Copyright © 2019 Monroe County. All Rights Reserved.
Comments or suggestions? Please e-mail the MonroeCounty.gov webmaster.