---
16 E. Main Street
Rochester NY 14614 585-753-3430
This division was conceptually developed through collaboration with the Monroe County Bar Association. It reflects an enhanced effort by the County to coordinate and fund the work of private attorneys appointed by the court to represent indigent clients. While the Public Defender's Office usually provides legal services to indigent persons, occasions often arise in which two or more such individuals are accused of involvement in the same crime. Providing representation to more than one co-defendant can result in a conflict of interest for the Public Defender's Office, and to avoid that possibility, the courts assign private counsel who receive compensation as regulated/mandated by New York State Law. Expenditures from the Legal Representation account involve payment of attorney fees, preparation costs for legal transcripts, and expenses associated with providing expert testimony (psychiatric evaluations, etc.). The account also provides funding for a full-time attorney along with one full-time and one part-time administrative support positions. Activities include the development and operation of a systematic process for the assignment of conflict cases, the design and implementation of internal and operational controls, voucher review, complaint resolution, new attorney orientation, continuing legal education, and the establishment of liaisons with various courts and the Bar Association. Beginning in January 1994, the Legal Representation division became responsible for the payment of foreign language and hearing impaired interpreters for services rendered in the local criminal courts. Under the Judiciary Law, the County is responsible for payment of these expenses.
Construction Notice
The Assigned Counsel's new office/location is currently under construction. We are hoping to be in this new location in City Place by Spring of 2024. Stay tuned for more updates on the NEW & IMPROVED Assigned Counsel Office.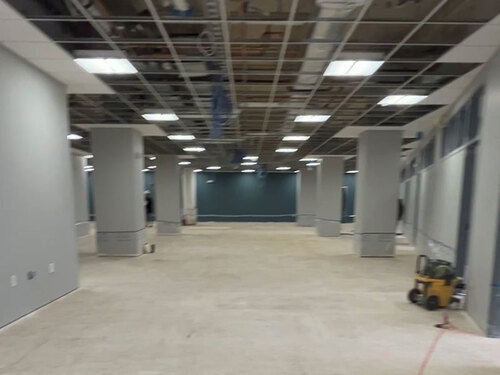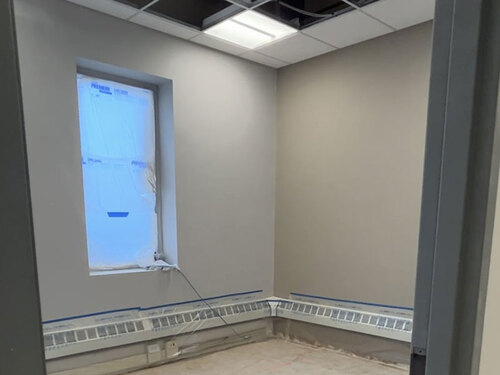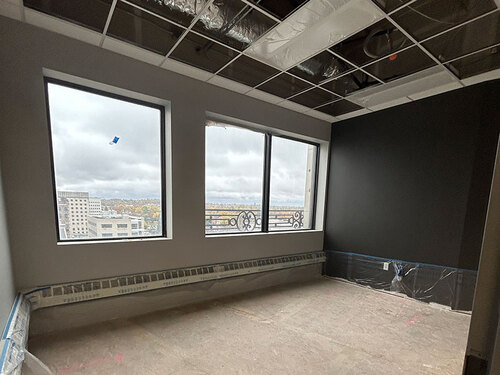 Our Strategic Framework
Department of Public Safety Legal Representation
Mission Statement
The Monroe County Assigned Counsel Program is dedicated to providing high quality legal representation to individuals in Monroe County who are unable to afford counsel in criminal and family court matters. The Assigned Counsel Administrator, or in exceptional circumstances the court, will assign a panel attorney when the Monroe County Public Defender or the Monroe County Conflict Defender is unable to represent an individual because of a conflict of interest.
We are committed to supporting panel attorneys in zealously advocating on behalf of their clients and fulfilling the high quality standards of this program. Our goals to the client community is to ensure that panel attorneys have necessary and proper resources available to zealously advocate and address collateral consequences of arrest and conviction. Training and support to the panel attorneys includes case assistance, case conferencing, mentoring and continuing legal education.
Key Processes:
Providing the Judicial System with a pool of competent private attorneys willing to accept conflict assignments.
Insuring the private bar an equitable distribution of conflict assignments.
Providing the private bar with substantive and procedural assistance in handling conflict assignments.
Providing the private bar with the opportunity for continuing legal education to insure continued high quality.
Serving the people of Monroe County by monitoring the payments for conflict assignments and by designing procedures and policies that maximize the quality of representation while remaining cost effective.
Disclaimer & Terms of Use
The information contained in this web site is provided as a service to the Internet community, and does not constitute legal advice. We try to provide quality information, but we make no claims, promises or guarantees about the accuracy, completeness, or adequacy of the information contained in or linked to this web site and its associated sites. As legal advice must be tailored to the specific circumstances of each case, and laws are constantly changing, nothing provided herein should be used as a substitute for the advice of competent counsel.
Therefore, Monroe County and the Monroe County Conflict Defender Office expressly denies liability and undertakes no responsibility for the reliance on, or consequences of, using information or services found in this web site.
Online Voucher System
Public Documents
Program Documents:
Practice Articles:
Annual Reports (PDF)