5/26/2021 UPDATE: DBA APPLICATIONS CAN BE FILED IN-PERSON, BY MAIL, OR DROP BOX (LOCATED OUTSIDE ROOM 105 AND ROOM 101).
DBA Instructions & Forms
Doing Business As (DBA) Filings
In accordance with New York State General Business Law (Section 130), the County Clerk accepts and files certificates of persons conducting business under an assumed business name. These transactions are commonly referred to as DBA (Doing Business As) filings.
The General Business Law requires that individuals or partners conducting commercial activity under a name that is not their real name must file DBA certificates with the County Clerk. Filing a DBA protects the business name from use by others in the county where it is filed.
Please note that the law requires that DBA certificates contain specific language. Forms for DBA filings, amendments and discontinuances may be obtained at the Monroe County Clerk's Office or downloaded using the links below. Forms are also available at some stores which carry legal stationery or business supplies. A filer may also consult with an attorney to draw-up the appropriate forms, particularly if filing a partnership.
Please note that if your business is located in the City of Rochester, there are often additional business permit requirements. The City's website has information and contacts related to the business permit process. You can also get information by visiting a city Neighborhood Service Center for locations and hours.
There are three basic DBA filings:
Original
Amendments
Discontinuances
Original DBA
Prior to filing an original DBA, the Monroe County Clerk's Office will review business names already assigned to ensure that the desired name is available. You may also search the Monroe County Clerk's Online Office to see if your business name is currently in use. Visit our online records database and register with a User Name and Password to gain immediate, free access to our site. Then choose the Search by Name option to search.
The filer should complete a DBA form. The form is presented to a clerk for filing. The cost to file your DBA is $33 for an Individual DBA and $34 for a Partnership DBA (which includes the filing fee, a copy for the filers records and a certified copy for proof of filing). A certified copy is normally required by banks when opening the business account(s).
DBA forms can be mailed to the Clerk's Office provided there is no conflict in the name chosen, the forms have been notarized, and a check or money order made payable to the Monroe County Clerk is enclosed.
Amending a DBA
A DBA can be amended by filing the appropriate amendment forms.
Amendments can only be filed to change the business address, the business name and to add or remove (withdraw) partners. Amendments and withdrawals require a reference to the original, or most recent filing. The cost to file your DBA is $33 for an Individual DBA and $34 for a Partnership DBA.
Discontinuing a DBA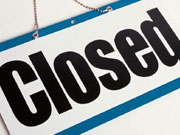 When individuals or partners cease to conduct business, a DBA can be discontinued. A DBA is discontinued by filing the appropriate forms at the Clerk's Office.
Like amendments and withdrawals, a discontinuance requires reference to the original filing and any amendments. There is no fee for filing a discontinuance, although there is a $2 fee for the necessary forms required to discontinue the business. This form may be obtained from the Monroe County Clerk's Office, downloaded below or purchased from a store that carries legal forms.