Public Defender
Executive Office Building
10 N. Fitzhugh Street
Rochester, NY 14614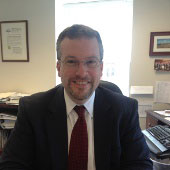 Tim Donaher
Public Defender
Representing Indigent Individuals
The Public Defender is appointed by the Monroe County Legislature for a two-year term.
The Public Defender's Office represents indigent individuals in Criminal Court and Family Court proceedings.
Legal Service Components
In compliance with federal and state constitutions, the Monroe County Public Defender's Office is a legal service component of Monroe County Government which:
provides quality legal representation to its clients;
advocates for the protection of the constitutional rights of its clients;
contributes to the efficient and effective operation of the criminal justice system in Monroe County;
where appropriate, advocates and works toward achieving results that have the greatest likelihood to help rehabilitate clients; and,
creates a work environment that supports the empowerment and teamwork of its employees.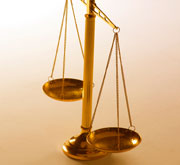 print this page   

email this page   

back to top
Accessibility and Standards · Disclaimer and Privacy Policy · Non-Discrimination Policy
Official Site of Monroe County, New York. Copyright © 2019 Monroe County. All Rights Reserved.
Comments or suggestions? Please Contact Us