Health Care Provider Information
Syphilis
Congenital Syphilis Health Advisory - 2018
Zika
2018 DOH Guidance including new testing protocols
 
Monroe County Medical Society Community-Wide Guidelines
Click here for a current list of Community Guidelines.
Flu
Arboviral - Tick-borne Illness
NYSDOH Guidance on Testing and Reporting
Measles
NYSDOH Guidance for International Travel
Pertussis
CDC Guidance on Using PCR to Diagnose Pertussis
HIV Testing Law in NYS
Effective Sept 2010 significant changes were made to the HIV testing law in New York State. Click
here
for complete information.
Rabies
Click here for NYS DOH 2018 Rabies Treatment Guidance
 
STD/HIV Disease Control Program
STD/HIV Control Program
111 Westfall Road
Rochester, NY 14620
Phone: 585 753-5391 STD Services
Sexually transmitted disease surveillance
Education and follow up for persons recently diagnosed with gonorrhea, chlamydia or syphilis
Confidential partner services for select diagnoses
Free and confidential testing and treatment for STD
Partner Notification Assistance Program (PNAP)
The Partner Notification Assistance Program provides consultation to physicians and other health and human service professionals and assistance for patients. Services For providers:
Discussion of partner notification options
Assisting a patient in developing a partner notification plan
Referral of patients for PNAP services
Outreach for patients who are lost to follow-up care
For patients:
Patient counseling and referral services
Notification of partners without revealing the patient's name
Counseling on how to talk with partners about being exposed to HIV
Meeting with patient and partner to assist in the notification
In Monroe County, call 585 753-5375.
Expedited Partner Therapy to treat persons exposed to Chlamydia - NYSDOH Position Statement
Anonymous Testing for HIV
HIV is a virus that can cause AIDS. The HIV antibody test can tell if you have been infected by the virus. The anonymous HIV counseling and testing program provides counseling to discuss your concerns about HIV infection and AIDS. Counselors can help you identify ways to reduce your risk. Free anonymous HIV antibody testing with appropriate referrals is available through the New York State Health Department in Rochester. No names are used. For more information:
Phone: 585 423-8081
Toll-Free: 1-800-962-5063
TDD: 585 423-8120
West Nile Virus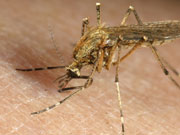 West Nile virus (WNV) is an illness transmitted by the bite of an infected mosquito. The illness is most serious for older people; healthy children and younger adults are at very low-risk for serious WNV infection.
Download the Larvicides Brochure (23k PDF).
More Information on West Nile Virus
Cover Your Cough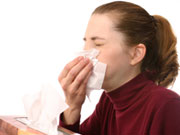 To help prevent transmission of respiratory infections within medical practices and in the community, we are promoting the concept of "Cover Your Cough." The attached materials describe various practices—including frequent hand washing—that will reduce the spread of various illnesses like flu and the common cold.
We encourage you to share this information with your patients and staff.
Cover Your Cough Promotional Materials
Learn more from the CDC on Hand Hygiene

print this page   

email this page   

back to top
Accessibility and Standards · Disclaimer and Privacy Policy · Non-Discrimination Policy
Official Site of Monroe County, New York. Copyright © 2019 Monroe County. All Rights Reserved.
Comments or suggestions? Please e-mail the MonroeCounty.gov webmaster.