County Office Building
39 W. Main St. - Suite 304J
Rochester, NY 14614
Gregory D. Bly, P.L.S.
County Surveyor
Welcome
The Monroe County Survey Office maintains nearly 5,700 geodetic survey monuments and the right of way records for 650 miles of County highway. The network of monuments forms a base survey to aid in the orderly growth of the community. When properly used as reference, the network reduces land measurement inconsistencies. Rules and regulations for the use and protection of the survey network are set forth in Local Law No. 6 of 2019, the authority for which rests entirely with the Monroe County Legislature.
The Monroe County Surveyors Office also performs and reviews consultant boundary surveys related to County highway right of way and utility easement acquisitions, and performs County Park boundary surveys and property boundary surveys prepared for real property either sold or acquired by the County of Monroe.
Please feel free to contact me with any questions regarding geodetic monument protection, subdivision map review and approval, highway right of ways, or surveying in general.
Sincerely,
Greg Bly
Information For General Public
Land Surveyor Resources
Monroe County Monumentation Law
Subdivision Map Review and Filing
General and Technical Survey Information
Monroe County Highway Right of Ways
County Highway Boundary Plans
County Highway Permanent Survey Marker Record Sheets
County Park Boundary Surveys
County Subdivision and Property Boundary Surveys
County Utility Easement Surveys
Survey Standards and Laws
Monroe County GNSS CORS
Available to the public, is the ability to connect to County base stations to perform Real-Time Kinematic (RTK) surveys. Anyone with the appropriate equipment can simply register with our GIS Services Division and receive a username and password to access the base station 24 hours a day, 7 days a week.
GPS Base Data and Access Information
Monroe County GNSS Base Station Map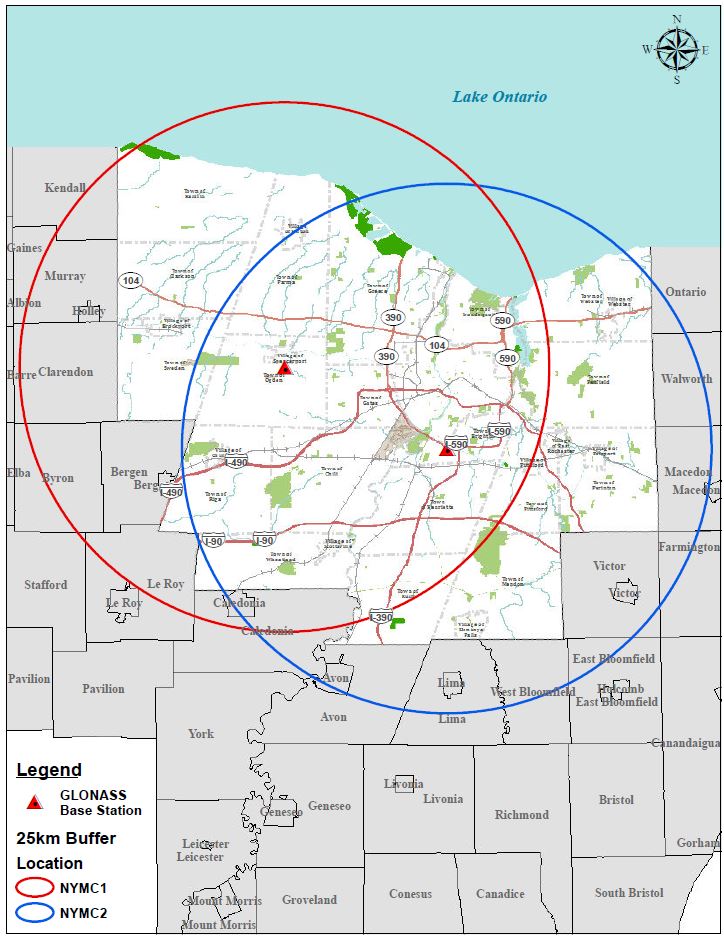 Dig Safely NY
Be Sure To:
Call Before You Dig
Wait The Required Time
Confirm Utility Response
Respect The Marks
Dig With Care
Contact: 800-962-7962
Survey Related Web Sites
US Department of Commerce
New York State Department of Transportation
New York State Education Department
City of Rochester
Professional Survey Associations
Survey Support
Visit these Monroe County Sites for Additional Assistance