Rochester-Monroe County Youth Bureau
COVID-19 Updates & Resources
If you are in need of an emergency food supply box please call Foodlink at 211 or text 898-211
School Districts Meal Distribution Sites (click to open)
City of Rochester Meal Distribution Sites for Youth (Foodlink)
Monroe County Coronavirus Resources
Youth Bureau Overview
Since 1960, the Rochester-Monroe County Youth Bureau has been a planning, funding, and coordinating agency which is dedicated to developing, implementing and evaluating a comprehensive system of services for youth in the Rochester and Monroe County community. We believe youth and their families deserve the best services possible.
To make this happen, we:
Help plan and coordinate services for youth
Assess youth needs to determine funding priorities
Promote partnerships with agencies and community providers for comprehensive services
Provide funding to youth service agencies
Monitor and evaluate Youth Bureau funded programs to ensure quality services
Coordinate Runaway and Homeless services for youth
Study/examine different segments of the youth services system and issues that affect youth
Advocate for legislation, systems change, and funding to improve/assist the youth services system
Create mentoring opportunities for youth to interact with seniors, professionals, and community leaders
Vision
We promote a positive future for all youth.
Mission
To create a community that supports a comprehensive range of opportunities for positive youth development.
The 2020 Monroe County Legislative Youth Awards will be held on June 17th, 2020 at the MCC Auditorium
Nomination deadline has been extended to Friday, May 1st!
Beat the Winter Blues!
This event was held on Thursday, March 5th, from 10am - 2pm at Radio Social, Rochester's newest Social Club. Located in the historic Stromberg-Carlson Building at 20 Carlson Road, 252 seniors and youth came together for a day of friendship, mentorship, and positive youth development. Our seniors had the opportunity to bowl, play skiball, giant jenga, billiards, corn hole and other games with our community's youth. A boxed lunch was also provided to all of our participants. So much fun was had, that we are considering planning another date later this year!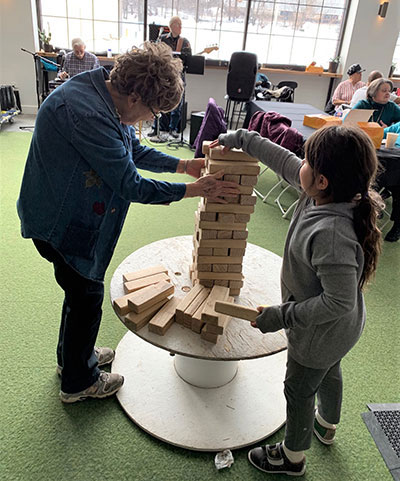 The 2019 Monroe County Holiday Toy Giveaway
On Sunday, December 15th, 2018, over 5,000 children were invited to attend and receive a toy that was generously donated by Monroe County residents. Gary Smith, affectionately known in Monroe County as "Gary the Happy Pirate," collects thousands of toys every year for the Pirate Toy Fund. Donated toys come primarily from generous County residents, and are then distributed to children in need. The Pirate Toy Fund was founded in 1995 by local children's entertainer "Gary the Happy Pirate." It collects donated toys and distributes them to children suffering from illness, tragedy or children with special needs. Since its inception, the Pirate Toy Fund has distributed nearly 250,000 toys and continues to pursue new avenues to expand its mission. The Monroe County Department of Human Services (DHS) helped organize the toy giveaway, sending invitations to children who otherwise may not receive gifts this holiday season.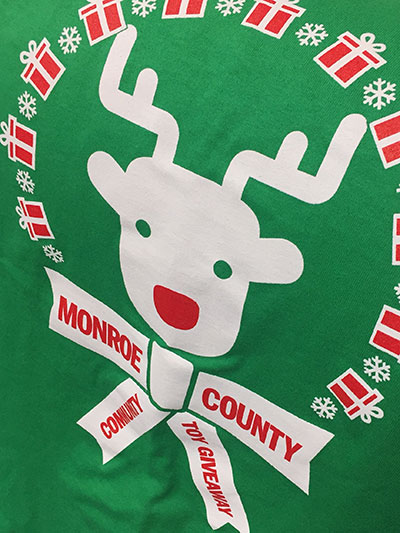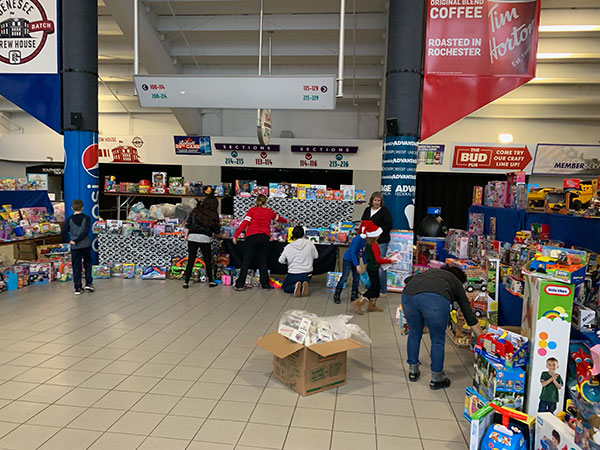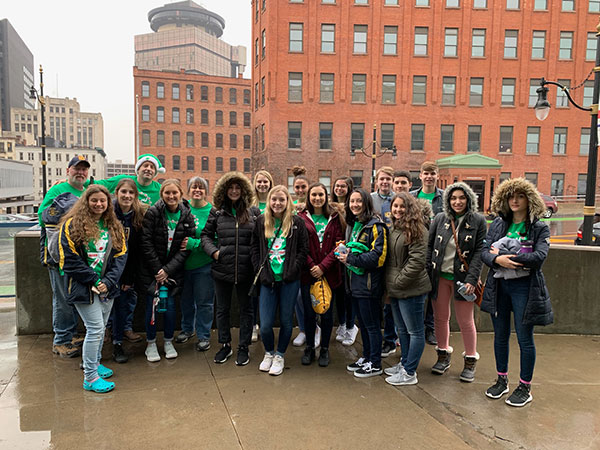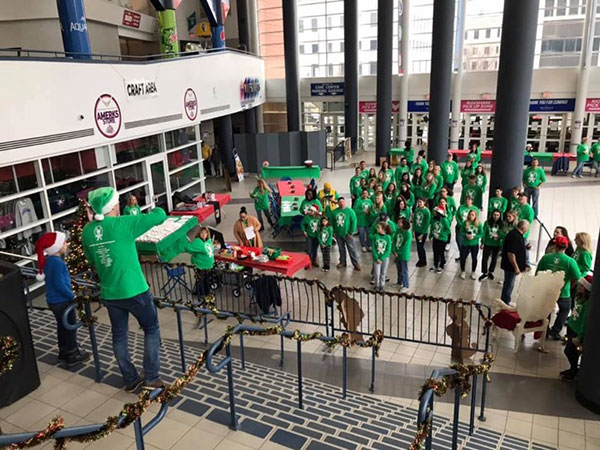 The 2019 Intergenerational Holiday Ball
On Wednesday, December 4th, 2019,almost 400 youth and seniors were welcomed to the Annual Monroe County Intergenerational Holiday Ball. This fun event brings our community's older adults and high school seniors together for a fun night of good food, music, dancing, and learning about each other. The students arrived early and served as hosts, helping the guests find their tables, and then they enjoyed some food and new found friendships. All of the participants enjoyed their conversation and learning about where each other come from.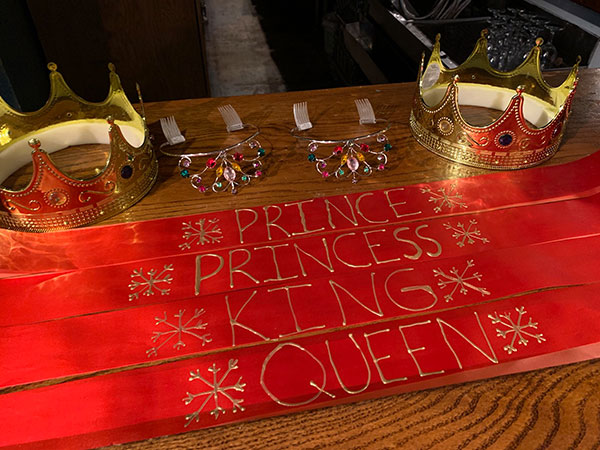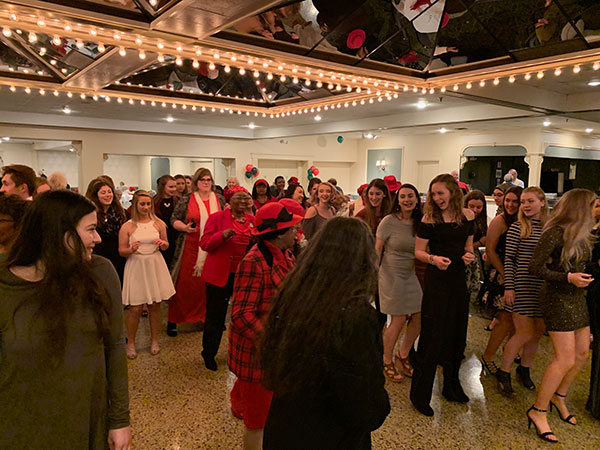 The 2019 Intergenerational Fall Clean Up
On Saturday, October 26th, 2019, Monroe County hosted the 9th Intergenerational Fall Clean Up. This annual event brings together youth from Monroe County's area high schools, colleges and universities to rake and sweep the properties of seniors in our community who could use the extra help with their fall chores. The IGL Fall Clean Up celebrates its 8th anniversary this, and once again, we had a BIG number of volunteers to help seniors in nearly 50 homes. Thank you to all who participated, and making this year's clean-up the best yet.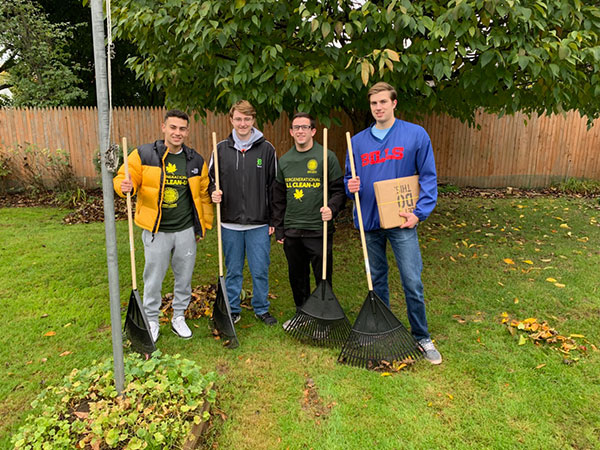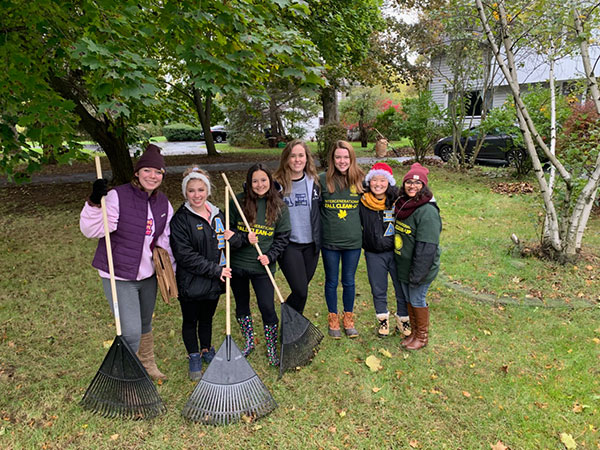 The 2018 Girls Sports Festival
On Saturday, August 18th, 2018, the Monroe County Girls Sports Festival was held at Frontier Field. This FREE event provided young women ages 6-12 the opportunity to select four different sports from a variety of traditional, and up-and-coming, non-traditional sports which were coached by local teams and organizations. The Monroe County Girls Sports Festival was free for all attendees and featured accessible and inclusive sports for individuals with disabilities. Monroe County and Visit Rochester also worked with Rochester Accessible Adventures to ensure that any young athlete interested in attending the festival, regardless of ability, were able to experience and compete in their favorite sports.
Our thanks to the following organizations for leading our sports stations:
The Battery (Softball)
Finger Lakes Fury (Basketball)
Midtown Athletic Club (Tennis)
Breathe Yoga (Yoga and Opening/Closing Ceremonies)
the Girl Scouts (Archery)
Gymnastics Training Center (Gymnastics)
Relentless Hustle (Lacrosse)
Velocity Extreme Cheer (Cheerleading)
Master Kim's Taekwondo (Martial Arts/Taekondo)
Rochester City Recreation (Volleyball)
Empire United (Soccer)
Rochester Fencing Club (Fencing)
Youth Rugby Rochester (Rugby)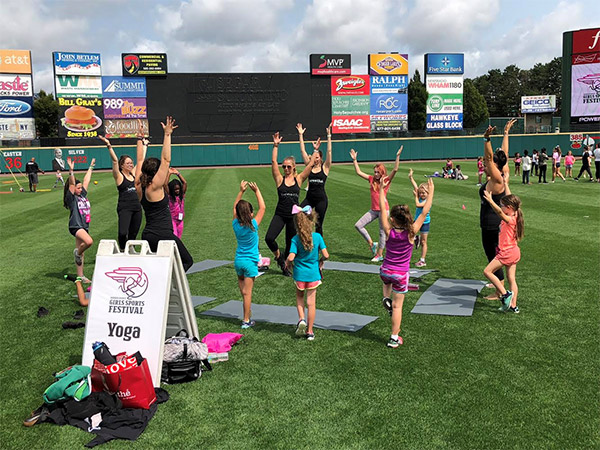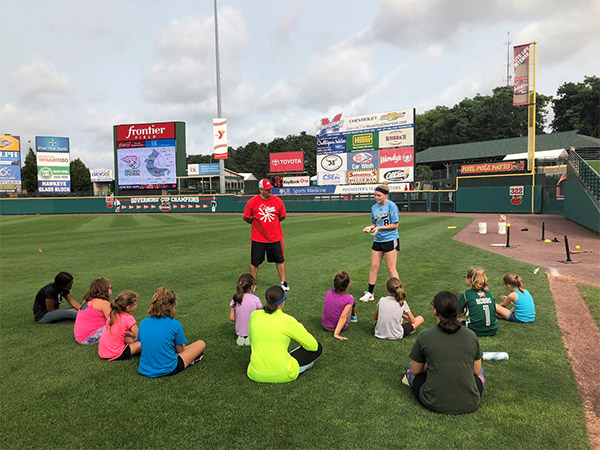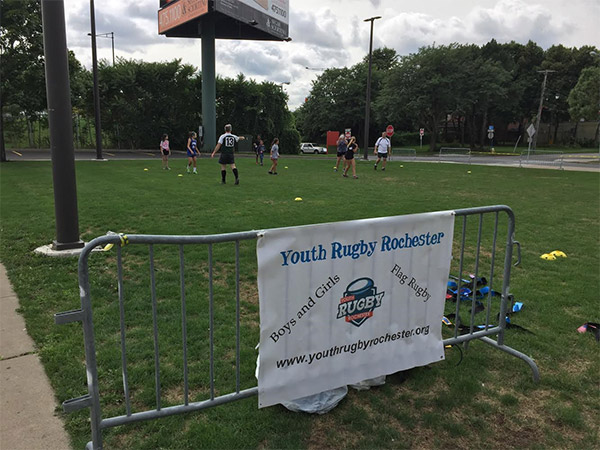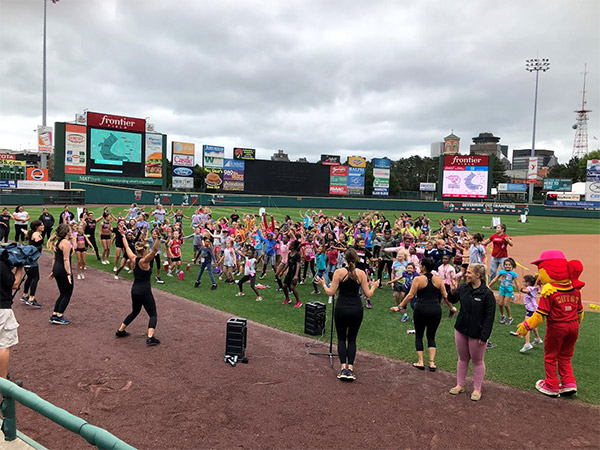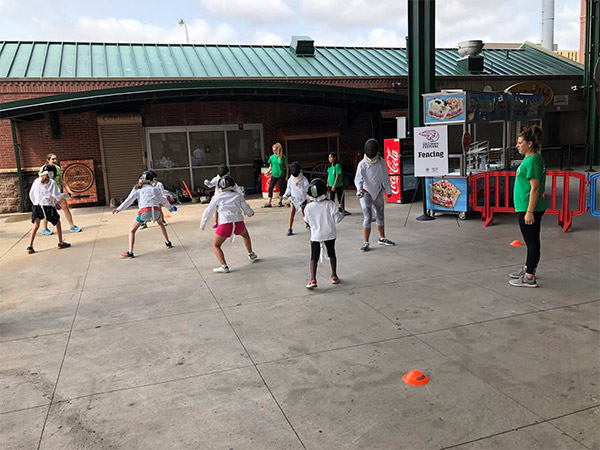 2018 Safe Harbour Summit
On Tuesday, August 7th, RMCYB Executive Director Mike Barry presented at the 2018 NYS OCFS Anti-Trafficking Summit where he detailed Monroe County's success with the program. Along with Safe Harbour partners from the Center for Youth, they shared Monroe County's successful efforts to find and help youth who have been victumized by sex trafficking. Hundreds of county reprentatives from all over New York State gathered in Syracuse to hear from the piloting counties of this program. Monroe County was one of 5 pilot counties, and has now been confirmed as a Safe Harbour Graduate Community and has received extended funding due to its success.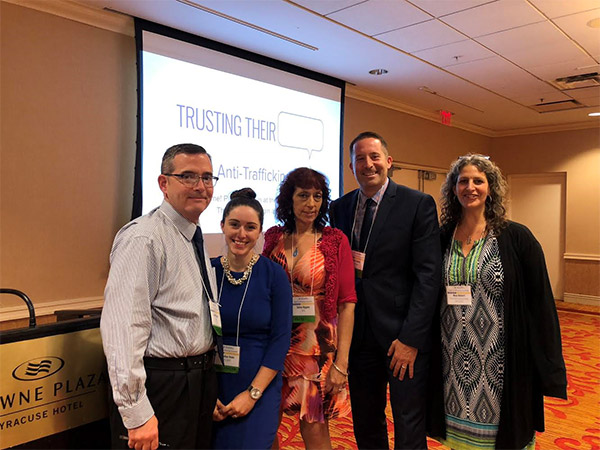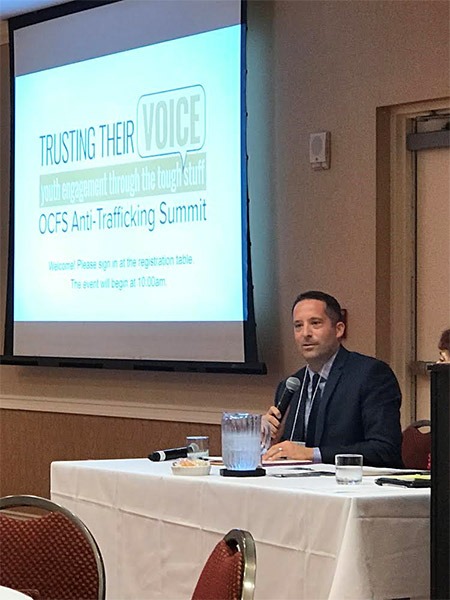 Zoo's Clues 2018
On Friday, July 13th, 2018, "Zoo's Clues" was held at the Seneca Park Zoo. This FREE intergenerational event was open to youth ages 7-12 and seniors (aged 60 and over) in Monroe County. Teams of youth and seniors received an event passport and map which required participants to solve 12 clues while exploring the Seneca Park Zoo for prizes. Participants also received free lunches sponsored by the Youth Bureau and Monroe County Office for the Aging.
CHOICES Celebrates its 4th Year!
The end of the 2017-18 school year marks the 4th anniversary of the collaboration between the RMCYB and Specncerport School District for the CHOICES initiative which helps students develop skills for the transition from middle school to high school through peer leadership and assistance. This celebrated program is a joint effort between Spencerport High School, Cosgrove Middle School and the Youth Bureau and is available to any other district in Monroe County to participate.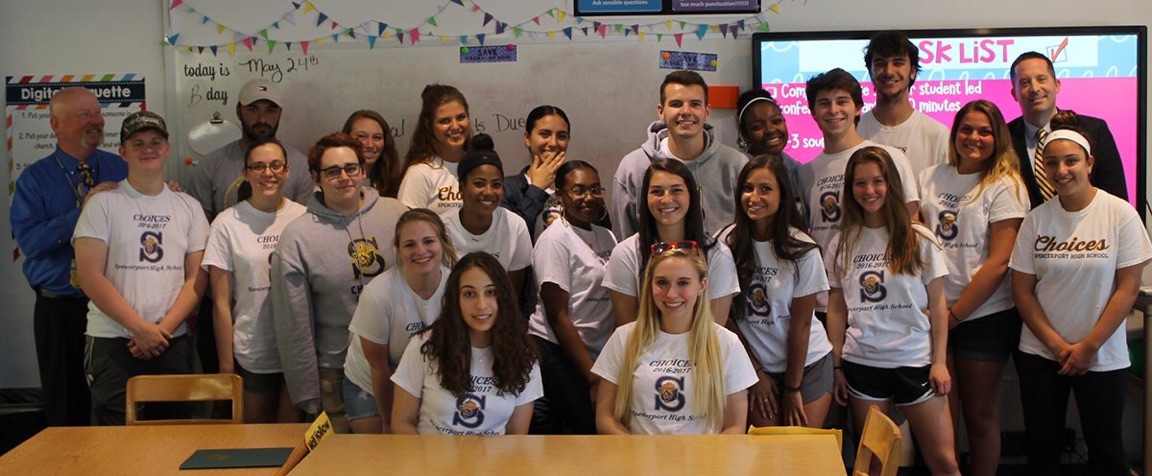 Youth As Resources (YAR)
Youth As Resources seeks to empower and engage youth as partners with adults in creating positive community change and development. Youth and adult members govern the YAR board which provides mini grants to local youth in order to develop and carry out service projects that addresses a clear community need.

print this page   

email this page   

back to top
Accessibility and Standards · Disclaimer and Privacy Policy · Non-Discrimination Policy
Official Site of Monroe County, New York. Copyright © 2019 Monroe County. All Rights Reserved.
Comments or suggestions? Please Contact Us