Locations / Hours / Contact Us
111 Westfall Rd., Rochester, NY 14620
691 St. Paul St., Rochester, NY 14605
M-F 8am-4pm
SNAP Benefit Questions:
Phone: 585-753-2740 EMAIL
Cash Benefit Questions:
Phone: 585-753-2750 EMAIL
Medicaid Benefit Questions:
Phone: 585-753-2760 EMAIL
Fax: 585 753-6296
Help Name New NYS Benefits & Services System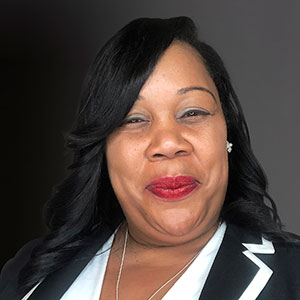 Thalia Wright
Commissioner
Denise Read
Deputy Commissioner
Department Overview
The Department of Human Services has as its goal a common sense human service delivery system that is comprehensive, responsive, coordinated and based on measurable results. The department provides various forms of assistance to citizens of Monroe County including income support, medical assistance and comprehensive services designed to promote a higher quality of life for children, families and disadvantaged or elderly adults.
Hours of Operation
Our offices, located at 111 Westfall Road, Rochester, NY 14620 and 691 St. Paul Street, Rochester, NY 14605 are open between the hours of 8:00 AM to 4:00 PM. Walk-in applications are accepted Monday - Friday between these hours.
DHS Limited English Proficiency Policy & Procedure
Financial Assistance
This area of human services encompasses Temporary Assistance, Emergency Assistance, SNAP (Supplemental Nutrition Assistance Program), Medicaid, Home Energy Assistance Program (HEAP), Child Support Enforcement and Day Care subsidies for working parents.
Mission and Vision:
The Department of Human Services Financial Assistance Division empowers residents to achieve their highest level of self-sufficiency and independence, and promotes safety, and physical and emotional well-being.
DHS delivers strengths-based comprehensive, responsive and coordinated services guided by measurable results.
Child and Family Services
This area of human services encompasses Child Protective Services (CPS) Foster Care, Adoption, Adult Protective Services (APS), and other family services teams such as, the Youth Opportunity Unit (YOU), Family Access and Connection Team (FACT) and the Impact team housed at Bivona Child Advocacy Center on Mt. Hope Avenue.
Child and Family Services Info
The Sands Family Constellation Building at the Monroe County Pediatric & Visitation Center
Operational in Fall 2010, this facility is a joint venture between Monroe County Department of Human Services, Monroe County Department of Health-Starlight Pediatric Clinic and the Society for Protection and Care of Children (SPCC). The center provides a revolutionary state-of-the-art facility enhancing our already established premier medical home for foster care children, co-located with a supervised visitation center.
Administrative Services
The administrative services division oversees the department budget, purchasing, contracts, operations, special investigations and waiting room functions. It is dedicated to helping our department run smoothly and efficiently on a daily basis. Administrative Services also oversees the DHS Fraud Hotline, where Medicaid and welfare fraud can be reported anonymously.
Vendor Information
If you are a Landlord or Childcare Provider looking to obtain a vendor number with the Department of Human Services or if you need to update your information with us, please click on the link below.
Vendor Number Request/Change Form
Please send your completed form to:
Vendor Operations
P.O. Box 23020
Rochester, NY 14692
Children's Detention Center
The Children's Detention Center is a secure detention facility for youth up to age 18 who are awaiting adjudication. The center serves the entire Rochester/Monroe County area and also some outlying counties as needed.
Office of Mental Health (OMH)
The Office of Mental Health oversees the mental health, alcohol/substance abuse, and developmental disability systems in Monroe County and provides funding to a number of community agencies for the provision of services to individuals and their families. Mental Health services are available for adults, adolescents and children.
Office for the Aging (OFA)
The Office for the Aging is responsible for planning, coordinating, funding and advocating for programs and services which meet the needs of Monroe County residents age 60 and over. Services are targeted to individuals with the greatest social and/or economic need, placing emphasis on serving those older persons who are low-income, minority or those with physical or mental disabilities.
Rochester/Monroe County Youth Bureau
The Rochester/Monroe County Youth Bureau is a planning, funding and coordinating agency dedicated to developing, implementing and evaluating a comprehensive system of services for youth in our community. The office operates on the belief that youth and their families deserve the best services possible.
Planning
The Department of Human Services maintains several different plans which are publicly available and for which we solicit public comment upon renewal.
Temporary Assistance and Supplemental Nutrition Assistance Program Employment Plans
The 2018-2023 Child and Family Services Plan
The NYS Office of Children and Family Services (OCFS), has approved the Monroe County Department of Human Services' 2018-2023 Child and Family Services Plan. The 2018-2023 Child and Family Services Plan combines into one document the plans for Child Care, PINS Diversion Services, Youth Bureau and the LDSS- Child and Family Services.
Annual Reports