Times Square Building
45 Exchange Blvd #900
Rochester, NY 14614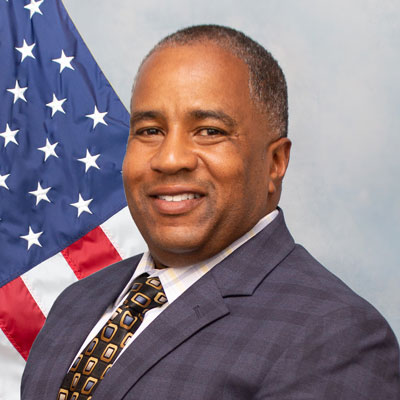 Janson D. McNair
Director
Mission
The Office of Public Integrity promotes and defends the integrity, efficiency and accountability of the County of Monroe and its operations. The office identifies and investigates allegations of waste, fraud and abuse by County employees, as well as outside vendors conducting business with the County. The purpose of this task is to promote an atmosphere of honesty and integrity within County government.
How We Operate
The Office of Public Integrity has the ability to examine all County operations independently and report its findings to law enforcement, when necessary. The office addresses concerns raised through the Whistleblower Hotline, which is accessible to all County employees, as well as County residents. To file a complaint, please see this form.
The Director has the authority to subpoena witnesses, administer oaths or affirmations, take testimony and compel the production of documents deemed to be relevant by the Director for any inquiry or investigation.
In addition to these responsibilities, the office proactively conducts financial and operational investigations/audits of County departments, and provides recommendations to improve accountability and efficiency. An annual report is prepared for the County Legislature and the County Executive, with further details of the office's activities.
Integrity violations include, but are not limited to:
Theft of misappropriation of County resources
Falsification of official documents or reports
Corruption or official misconduct, including misuse of County information, conflicts of interest, or offering or accepting bribes
Personal use of County-owned vehicles, equipment or supplies
Conducting personal business on County time
Violations of County procurement policy or contract fraud
Tampering with government records
Obstructing, retaliating against or tampering with a public servant
About Janson D. McNair
Janson D. McNair became the director of the Office of Public Integrity in January 2021, after serving 25 years in the Monroe County Sheriff's Office. Director McNair retired from the Sheriff's Office as Commander of the Staff Service Bureau. He served 4 years in the United States Army during Operation Desert Storm. Director McNair has extensive institutional knowledge of Monroe County government to supplement his career in the military and law enforcement. He holds an Associate's degree in Liberal Arts from Monroe Community College, a Bachelor's degree in Communications from SUNY Brockport, and a Master's degree in Criminal Justice Administration from Keuka College. Director McNair is a Certified Inspector General. He is also an active instructor with the New York State Division of Criminal Justice Services, where he currently instructs Officer Wellness and Suicide Prevention.
Whistleblower Hotline
The Office of Public Integrity maintains a confidential hotline to provide a secure means of reporting suspicious activity concerning County programs and operations.
OPI shall provide protections to complainants who, as a result of their complaints to the OPI, might be subject to retaliation by their employers/coworkers. OPI provides a protection policy to protect employees who report a belief that their organization is engaged in or willfully permits unethical or unlawful activities.
DISCLAIMER: While complaints may be provided anonymously, complaints filed anonymously without clear, specific information that can be verified may prove impossible to pursue.