Board of Elections
Contact Information
Lisa P Nicolay
Republican Commissioner
Nancy L Leven
Republican Deputy Commissioner
Jackie Ortiz
Democratic Commissioner
Democratic Deputy Commissioner

Mail
39 W. Main Street
Rochester, NY 14614
Phone
(585)753-1550
Fax
(585)753-1511
E-Mail
In Person
The Board of Elections office is open 9am-5pm, Mon.-Fri. and is located in Room 106 on the 1st floor of the Monroe County Office Building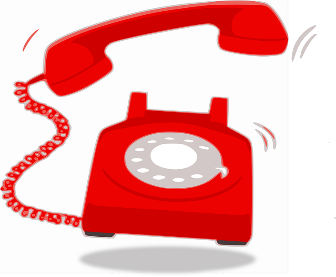 Please Note:
Due to the overwhelming amount of phone calls the Board of Elections is receiving at this time, we are currently unable to respond in person to all of your calls.  Answers to many of your questions can be found by
downloading this link to our Frequently Asked Questions page.
  Thank you for your patience and we do apologize for the temporary inconvenience.  
Attention Monroe County Voters
ABSENTEE BALLOT APPLICATIONS

were mailed out to all actively registered voters in Monroe County.  Although voters' assigned polling sites will be open on election day, if you prefer to vote using an absentee ballot you will need to fill out and return the application.  In October, absentee ballots will be mailed out to those voters whose applications have been successfully processed.  Absentee ballots may be mailed in or dropped off at the Board of Elections Office 9am-5pm Mon.-Fri. or dropped off at ANY polling site on Election Day, November 3rd or dropped off at any of the Early Voting polling sites during the Early Voting dates/times. (NYS Board of Elections website indicates - October 27th is the last day to apply online, by email, fax or to postmark an application or letter of application by mail for an absentee ballot.  Please be warned that despite this deadline, the post Office has advised they cannot guarantee timely delivery of ballots applied for less than 15 days before an election.)
Link to NYS Electronic Absentee Ballot Application Portal
Administering Elections In Monroe County
The Board of Elections Department of Monroe County is responsible for administering all aspects of elections in Monroe County to maintain and facilitate participation in a democratic system of government. The Monroe County Board of Elections conducts all national, state, county, city and town elections. The structure of this agency, its responsibilities and duties are mandated by New York State Election Law. Guidelines for procedures are provided by the rules and regulations defined by the New York State Board of Elections.
The Monroe County Board of Elections is administered by two Commissioners of Elections who serve four year terms. The Commissioners are elected by the county committees of each political party and their appointment is confirmed by the Monroe County Legislature. The Commissioners, each assisted by a Deputy Commissioner and a full-time staff (with equal representation of Democrats and Republicans) provide the technical, clerical, and mechanical skills necessary to provide services; bilingual assistance; information and statistical data to county legislators, other county departments, governmental agencies and to the public.
New York State Board of Elections
40 North Pearl Street, Suite 5
Albany, New York 12207-2729
Phone: 518 474-6220
TTY: Call the New York State Relay 711 (Hearing Impaired)
Visit the New York State Board of Elections.
Elections Defined
What is a Primary Election?
A "Primary Election" is one in which only enrolled members of a party may vote for the purpose of nominating party candidates and electing party officers. In any election district, if a race is uncontested, no primary is held.
A "Primary Election" is held on the first Tuesday after the second Monday in June before every general election unless otherwise changed by an act of the legislature. Polls are open for voting from 6am until 9:00 p.m.
The board of elections canvasses the returns of the primary elections as early as possible within nine days from the day upon which the primary election is held. The board tabulates the number of votes cast for all the candidates for nomination to each public office or for election to a party position, and the number of votes cast for each such candidate. The candidate receiving the highest number of votes shall be the nominee of his party in the general election for such office or will be elected to a party position.
What is a General Election?
A "General Election" is an election that is being held throughout the state or country on the same day. The most prominent example is the Presidential election held every four years. Examples of statewide general elections include the races for the New York State Governor and New York State Senators.
Monroe County Voting District Maps 
The Board of Elections is now able to provide voters and the community with high quality, full color maps. All district maps are available for purchase at the Board of Elections office, however, some are also available for viewing online (see below).
Visit the New York State Board of Elections for maps encompassing state and/or federal jurisdictions.

print this page   

email this page   

back to top
Accessibility and Standards · Disclaimer and Privacy Policy · Non-Discrimination Policy
Official Site of Monroe County, New York. Copyright © 2019 Monroe County. All Rights Reserved.
Comments or suggestions? Please e-mail the MonroeCounty.gov webmaster.