1099 Jay Street, Bldg. J
Rochester, NY 14611
FOR MENTAL HEALTH EMERGENCIES CALL

Additional Emergency Crisis Services Servicios de Crisis y Emergencia
Narcan Training Now Available
Click Here To Register
For group training and presentations on Narcan or Addictions, contact Jason Teller at [email protected].
Find a Service / View Walk In Times
Mental Health and Substance Use services remain available during COVID-19. Services are being delivered primarily by telephone or video technology. View Walk In Times for contact information to either connect to your current provider or plan for new admissions.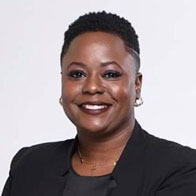 Dr. April Aycock
Director
The Monroe County Office of Mental Health (MCOMH) is committed to improving the health and quality of life of county residents who are affected by mental illness, developmental disabilities, alcohol and other drugs.
MCOMH is an administrative division within the Department of Human Services and is the governmental entity authorized to receive and allocate public mental hygiene funds in accordance with NYS law. As the agency charged with system oversight and encouragement of programs aimed at prevention and treatment, the MCOMH:
Develops a comprehensive county plan for mental health, developmental disability and alcohol/substance abuse services.
Allocates funding to local agencies based on community priorities, treatment outcomes, and program performance.
Ensures coordination of services across levels of care and among an array of community providers.
Assists in the transformation of our system to providing flexible services that are person/family centered, strengths-based, culturally competent, recovery-oriented and evidence-based.
To accomplish these objectives, the MCOMH oversees the local service system through a variety of sub-contracts; provides fiscal oversight and technical assistance to agencies; and collaborates extensively with other DHS and county divisions, service providers, and community groups. Provider contracts are monitored by Coordinated Care Services, Inc. (CCSI) on behalf of MCOMH. Click here for more information about CCSI.
How the Office of Mental Health can be helpful to you:
Identify services for mental health, developmental disabilities or alcohol and other drugs offered in Monroe County on this website.
Find information about the Socio-Legal center and assisted outpatient treatment on this web-site
Provide an opportunity for you to share your thoughts about the Monroe County Mental Hygiene System—See Community Services Board for further information
Resolve issues/concerns regarding service access or quality
More Information