Planning
1150 City Place
50 W. Main St.
Rochester, NY 14614
Rochelle Bell, Senior Associate Planner
Monroe County and the City of Rochester are located on the south shore of Lake Ontario, in the Finger Lakes Region of Upstate New York. The area (657.21 square miles) is accessible through the Greater Rochester International Airport, Amtrak and Conrail, the New York State Thruway, and the New York State Erie Canal. Visit the Greater Rochester Enterprise or VisitRochester for more information about the Greater Rochester Region.
The Monroe County Division of Planning provides a diverse set of services related to land use and development including: technical and mapping support in the development and implementation of various land use plans and regulations; guidance on project permitting and compliance with environmental review; preparation of the annual Land Use Report on major projects proposed, approved, and constructed; coordination of the Capital Improvement Program; training opportunities through the Spring and Fall Land Use Decision-Making Training Program.
Development Review Notice - DRC is now online!
2020 Census
Overall Timeline:
2020
By December 31: The Census Bureau will deliver apportionment counts to the President as required by law.
2021
April 1: By this date, the Census Bureau will send redistricting counts to the states. This information is used to redraw legislative districts based on population changes.
Other Surveys
The Census Bureau is currently conducting multiple surveys, including the Household Pulse Survey, the American Community Survey, and a survey to measure the accuracy of the 2020 Census. Visit Are You In A Survey? to learn more about these other surveys and how they work.
Why is the Census Important?
The Federal Census occurs every 10 years and determines many aspects of life for Americans. This includes:
United States Census Data for Monroe County
Rochester Metropolitan Statistical Area (MSA) population - 1,054,323 (2010)

Monroe County population - 744,344 (2010)

City of Rochester population - 210,565 (2010)
Online Census Information Services
Monroe County Census 2010 Documents
Capital Improvement Programs (CIP)
The process for preparing the annual Capital Improvement Program (CIP) begins In the Fall when departments are asked to submit proposed projects for inclusion in the program. These projects are reviewed by a committee of County Department representatives which makes a recommendation to the County Executive regarding the scheduling and financing of the projects for inclusion in the program. Under the Charter, the Director of Planning and Development is charged with preparing the CIP and submitting it to the County Executive. The County Executive is required to submit the recommended program to the Monroe County Planning Board in January of each year for their review and recommendation. The County Executive is then required to submit a recommended CIP to the County Legislature in May. The County Legislature is required to hold a public hearing before adopting the CIP at their July meeting. The first year of the CIP becomes the Capital Budget which is part of the annual Operating Budget which is submitted to the County Legislature in the Fall. Adoption of the Capital Budget by the Legislature is accompanied by the adoption of bond resolutions for the financing of projects contained in the first year of the CIP. The process is repeated each year according to the above schedule.
Links are provided below to the most current version of the CIP as well as recently adopted programs.
View Monroe Charter and Administrative Codes:
Monroe County Planning Board
The Monroe County Planning Board consists of 15 members: eight citizens appointed by the County Executive, County Legislature and Environmental Management Council, five members of the County Administration, and two County Legislative Representatives.
The Board is charged with reviewing and recommending a six-year capital improvement program (CIP) which outlines the major improvements slated for County facilities (parks, roads, buildings, etc.). The Board also reviews and recommends amendments to the Adopted Capital Improvement Program that involve new projects or significant changes in scope.
Municipal Land Use Report
Funds from the Genesee Transportation Council (GTC) Unified Planning Work Program (UPWP) were provided as a grant to continue a system for annually reporting changes in land use within Monroe County. Up-to-date land use data is important for transportation modeling and analysis and will be used by GTC as input into their traffic simulation model. This land use information will be used to assess changes in land use, identify trends, guide capital project investments and help pinpoint "hot spots" of traffic congestion that may become candidates for possible traffic management solutions such as Transportation Development Districts (T. D. D.) or Transportation Management Associations (T. M. A.).
In response to the need to monitor proposed development, the Genesee Transportation Council and the Monroe County Department of Planning and Development initiated a process to identify all proposed projects and approved major projects within a computerized database that can be updated on an annual basis. The updated data is then compiled into an annual Municipal Land Use (MLU) Report.
Irondequoit Bay
Irondequoit Bay is an area of historical, archeological, ecological, and geological significance. The Bay is classified by New York State as a "Significant Coastal Fish and Wildlife Habitat."
Human use in the Irondequoit Bay area threatens the Bay's beauty, ecosystems, and recreational opportunities. Balancing the protection of natural resources with recreation and development is necessary for continued use of the Bay area. To this end, an inter-municipal group - the Irondequoit Bay Coordinating Committee - was formed. Subcommittees of this group work together to review development plans on properties in the Bay area and to implement a Harbor Management Plan.
Irondequoit Bay Coordinating Committee (IBCC)
The Irondequoit Bay Coordinating Committee (IBCC) was established in 1985 as an advisory committee through an inter-municipal agreement between the towns of Irondequoit, Penfield and Webster and the County of Monroe to coordinate among various levels of government with an interest in the Irondequoit Bay, all levels of public and private use of the area, and to develop, recommend and monitor, related policies.
Irondequoit Bay Technical Staff (IBTS)
The Irondequoit Bay Technical Staff (IBTS) is a subcommittee of the IBCC. Membership is made up of representatives from the towns of Irondequoit, Penfield and Webster, Monroe County Planning and Development, New York State Department of Environmental Conservation, Monroe County Soil and Water Conservation District, New York State Department of State, Environmental Management Council, and the Monroe County Water Quality Coordinating Committee. The IBTS was created to review proposed projects located around the Bay and offer comments and recommendations to the permit-issuing agency for their consideration.
Click here for the 2021 IBTS Meeting Schedule
2021 IBTS Meeting Agendas and Notes
| | | | |
| --- | --- | --- | --- |
| January 2021 Agenda & Notes | February 2021 Agenda & Notes | March 2021 Agenda & Notes | April 2021 Agenda |
| May 2021 | June 2021 | July 2021 | August 2021 |
| September 2021 | October 2021 | November 2021 | December 2021 |
2020 IBTS Meeting Agendas and Notes
Land Use Planning Resources
SEQR - The State Environmental Quality Review Act (SEQRA) requires that government agencies consider the potential adverse environmental impacts of an action before a decision is made to undertake a project. State, county, and municipal agencies are subject to the review procedures outlined in SEQR.
The Division of Planning maintains up to date information on the SEQR regulations and is available to assist and answer questions on this complex process.
Parking Study - The Statistical Analyses of Parking by Land Use in Monroe County provides a basis for determining parking standards for 27 land uses ranging from banks to supermarkets.
Related Agencies:
Land Use Decision-Making Training Program
The Monroe County Department of Planning and Development has offered a series of trainings related to land use decision-making every spring and fall since 1985! This program is designed for new board members to learn the basics of land use decision-making, for returning municipal board members to go deeper into specific areas of land use, and most classes also offer something new for municipal officials and staff, agency personnel, planners, attorneys, architects, developers, engineers, landscape architects, surveyors, and citizens.
The Monroe County Land Use Decision-Making Training Program is proud to be endorsed by the following organizations:
American Society of Civil Engineers--Local Chapter, Genesee Valley Branch of the American Public Works Association, American Society of Civil Engineers--Local Chapter Institute of Transportation Engineers, Monroe County Environmental Management Council, Monroe County Supervisors Association, Monroe County Village Mayors Association, New York Bar Association & Upstate New York Chapter of the Municipal Law Section New York Planning Federation, New York Upstate Chapter of the American Planning Association, Rochester Home Builders Association, Community Design Center of Rochester, Upstate New York Chapter of the American Society of Landscape Architects.
Monroe County Fishery Advisory Board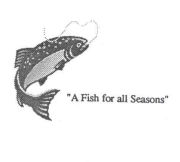 The Monroe County Fishery Advisory Board (MCFAB) is appointed by the County Legislature to advise the Legislature, as well as other government agencies, organizations, and residents on matters affecting the fishery resource in Monroe County.
The Board meets the second Monday of every month, except in October, which is the third Monday, at 7:00 P.M.. at the Monroe County Medical Examiner's Office, 740 East Henrietta Road, Rochester, New York.
| | |
| --- | --- |
| January 11, 2021 | Agenda & Minutes |
| February 8, 2021 | Agenda & Minutes |
| March 8, 2021 | Agenda & Minutes |
| April 12, 2021 | Agenda & Minutes |
2020 MCFAB Meetings:

| | |
| --- | --- |
| January 13 | |
| February 10 | |
| March 9 | |
| April 13 | |
| May 11 | |
| June 8 | |
| July 13 | |
| August 10 | |
| September 14 | |
| October 19 | |
| November 9 | Agenda & Minutes |
| December 14 | Agenda & Minutes |
heck out fishingmonroecounty.com to request a Monroe County Fishing Brochure and Map.
For information on the Lake Ontario Counties Fishing Derby:
For information on visiting Rochester to fish:
For information on Fish and Wildlife Regulations and fishing hotspots:
For information on Great Lakes Programs:
For specific water and weather conditions on Lake Ontario:

print this page   

email this page   

back to top
Accessibility and Standards · Disclaimer and Privacy Policy · Non-Discrimination Policy
Official Site of Monroe County, New York. Copyright © 2019 Monroe County. All Rights Reserved.
Comments or suggestions? Please Contact Us