February 9th, 2022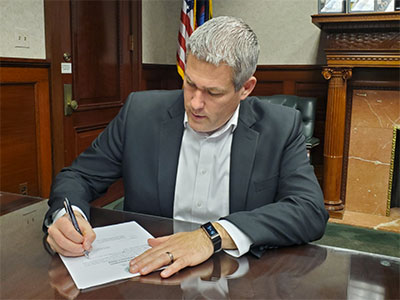 With Gov. Kathy Hochul lifting the indoor vaccinate or mask mandate for businesses effective tomorrow, I'm also ending the requirement that guests and employees wear masks inside county facilities. It's great news that COVID hospitalization and case rates are almost down to levels we saw before the Omicron spike. Thank you to all the residents of Monroe County for working together to fight the surge and help keep each other safe.
COVID is still circulating in our community – more than 1,700 residents of this county have died from the virus since the pandemic began -- but we all have the tools and knowledge we need to help keep ourselves and others safer: get vaccinated and get boosted, stay home when you're sick and if it makes sense to wear a mask in public to protect yourself or others, wear one. With common-sense precautions, and by working together, we can get to a place where we can manage our risks and live with this virus without upending our daily lives.
While Gov. Hochul hasn't yet removed the mask mandate for public schools, she is keeping an eye on metrics and will revisit her decision early next month. I encourage parents to remain patient: we all want our kids to be safe, healthy and happy in school.