August 9th, 2022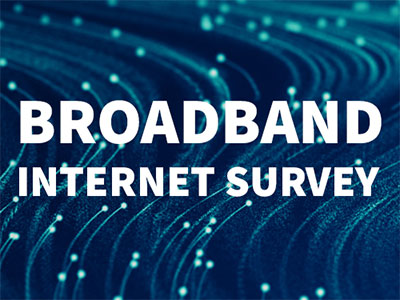 Monroe County Executive Adam Bello today announced a public hearing from 5 to 6:30 p.m. Tuesday, Aug. 16 at the Rochester Public Library's Kate Gleason Auditorium, 115 South Ave., to discuss findings of the ongoing Monroe County Broadband Internet Study, led by the Monroe County Advisory Task Force on Broadband.
"This study will ensure that Monroe County's Internet infrastructure keeps us as a leader in education and economic growth, while closing the digital divide, particularly in our urban and rural communities," said County Executive Bello. "Thank you to our Department of Planning and Development for their work to create a more equitable, accessible County for everyone.
The final study, expected to be released later this year, will guide major infrastructure and program investments in Monroe County, making high-speed Internet services widely available and more affordable. An expert study consultant with Magellan Advisors, the firm conducting the study, will deliver a presentation about its findings and be available to answer questions from attendees.
ASL interpreters will be in attendance.