June 1st, 2023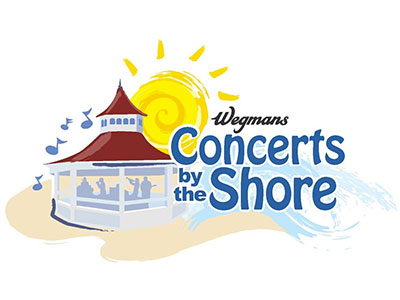 Free series kicks off June 7 with a performance by Nik and the Nice Guys
Monroe County Executive Adam Bello, along with the Ontario Beach Program Committee today announced the 2023 return of the popular Wegmans Concerts by the Shore series to Ontario Beach Park, 50 Beach Avenue, 14612. The series kicks off at 7 p.m. June 7 with a performance by Nik and the Nice Guys. The concert is free to the public.
"I can't think of a better way to spend a summertime Wednesday evening than enjoying a free family-friendly concert in beautiful Ontario Beach Park," said Monroe County Executive Adam Bello. "I'm grateful to Wegmans, the City of Rochester and the Ontario Beach Park Program Committee for helping to carry this tradition on into its 37th year."
In its 37th season, the Concert by the Shore series takes place at 7 p.m. every Wednesday at Ontario Beach Park from June 7 through August 30, with the exception of the July 12 show, which begins at 7:30 p.m. Parking is available in the beach parking lots and the park is accessible by RTS.
Concert-goers are encouraged to arrive early and either bring a picnic dinner or visit one of the lakeshore area restaurants. Additionally, food concessions will be available at this year's series, including hot dogs, hamburgers, sausage and Red Osier Roast Beef sandwiches.
Wegmans sponsors the family-friendly performances and the series is presented by the all- volunteer Ontario Beach Park Program Committee in partnership with the City of Rochester and Monroe County.
This year's lineup is as follows:
June 7, Nik and the Nice Guys (Nik Show Band)
June 14, The Cool Club and the Lipker Sisters (swing, blues, R&B)
June21, Branded(Country)
June 28, The Skycoasters (high energy party band)
July 5, Time and Effect (Top 40 Dance)
July 12, Rochester Philharmonic Orchestra (classical, pop) *begins at 7:30 p.m.*
July 19, The Invictas (60s and 70s rock) o July 26, 5 Con Swing (Latin)
August 2, Ignite Reggae (Reggae)
August 9, Atlas (funky dance music)
August 16, Dukes (60s and 70s R&B)
August 23, Allegro (premier party band)
August 30, Ruby Shooz (50s and 60s rock)
For the complete schedule of concerts, call the Beach Information line at (585) 865-3320 or visit www.ontariobeachentertainment.org.