May 18th, 2020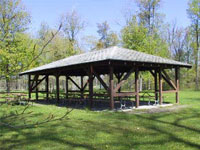 Monroe County Department of Parks Director Patrick Meredith today announced the County is canceling all reservations for lodges and shelters in Monroe County Parks until at least June 15. Anyone whose reservations are cancelled by the County during this period will receive a full refund.
In addition, other buildings and restrooms in County parks remain closed until further notice.
All visitors to County parks are reminded to maintain physical distancing, staying six feet away from others at all times. Visitors should always wear face coverings while enjoying public spaces.