June 15th, 2021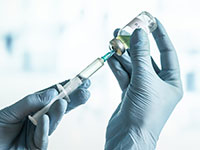 Monroe County Executive Adam Bello and Rochester Mayor Lovely Warren are pleased to announce the next round of community COVID-19 vaccination clinics in the four quadrants of the city of Rochester. The new schedule begins Thursday, June 17 and will offer Pfizer vaccine for anyone 12 years of age and older or the Johnson & Johnson vaccine for anyone 18 years and older.
"I want to thank all of the organizations and locations who have stepped up to help vaccinate Monroe County and ensure that there is equitable distribution of the COVID-19 vaccine," said County Executive Bello. "It is critical that we use all means available to reach everyone across our community and provide access in the way that best meets their needs."
"It is critical that we continue encouraging people to get vaccinated in every corner of our city," said Mayor Warren. "Our community is becoming safer thanks to County Executive Bello and our many community partners who are providing these additional vaccination opportunities for city residents."
Vaccination clinics will take place Thursday through Sunday on the following days and at the following locations:
Ibero-American Action League, 817 E. Main St, 14605 from 2:00 – 6:00 p.m.

Thursday, June 17, June 24, July 8 and July 15

International Plaza, 828 N. Clinton Avenue, 14605 from 2:00-7:00 p.m. in partnership with Trillium Health and Father Tracy Advocacy Center

Thursday, June 17, June 24, July 1, July 8 and July 15

SWAN Inc. at Montgomery Neighborhood Center, 10 Cady St, 14608 from 2:00 – 6:00 p.m.

Friday, June 18 and July 9

Mary's Place Refugee Outreach, 414 Lexington Ave, 14613 from 2:00 – 6:00 p.m.

Friday, June 25 and July 16

Thomas P. Ryan R-Center, 530 Webster Ave, 14609 from 9:00 a.m. – 1:00 p.m.

Saturday, June 19 and June 26

Edgerton R-Center, 41 Backus St, 14608 from 1:00 – 4:00 p.m.

Sunday, June 20, June 27, July 11 and July 18

Lincoln Branch Library, 851 Joseph Ave, 14621 from 2:00 – 6:00 p.m.

Friday, July 9 and July 16

Flint St. R-Center, 271 Flint St, 14608 from 11:00 a.m. – 2:00 p.m.

Saturday, July 10 and July 17
Please note that County run vaccine sites will be closed from July 1 – July 5 in observance of the Independence Day holiday.
COVID-19 vaccines are FREE to everyone regardless of health insurance status. Information on walk-in allowance and appointments can be found online at https://www.monroecounty.gov/health-covid19-vaccine or by calling (585) 753-5555.
For more information on additional vaccination opportunities in the Finger Lakes Region, visit the appointment finder on the Finger Lakes Region Vaccination Hub website at https://flvaccinehub.com/getting-your-vaccine/.