June 25th, 2021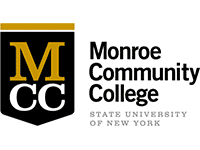 Vaccine Info Page / Registration
The new site at the Monroe Community College Downtown Campus opens July 7.
Monroe County Executive Adam Bello today announced the county is relocating its downtown COVID-19 vaccination clinic from the Joseph A. Floreano Rochester Riverside Convention Center to the Monroe Community College Downtown Campus, 321 State Street.
The Monroe Community College Downtown clinic opens Wednesday, July 7. Its hours of operation are from 2 to 7 p.m. Monday through Friday, giving county residents vaccination opportunities every weekday. Pfizer and Johnson & Johnson vaccines will be offered.
The Convention Center clinic will close on Saturday, June 26.
"As we continue to recover from the pandemic, it's time to let the Rochester Riverside Convention Center to get back to its important work of being a premier venue for special events, trade shows, meetings, conventions and weddings," said Bello. "I am grateful to all the Convention Center staff for their assistance with our successful vaccination efforts and encourage anyone who has not yet been vaccinated to visit our new downtown clinic at Monroe Community College or one of the many other pop-up clinics we are offering throughout the county."
All individuals age 12 and older are eligible to receive vaccinations in New York State.
Appointments for the Monroe Community College and other county-run vaccination sites can be made by visiting www.monroecounty.gov/health-covid19-vaccine.