Monroe County Departments of Human Services and Public Health Closed Due to Water Valve Break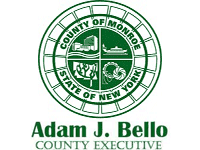 The Monroe County Department of Human Services and Department of Public Health, located at 111 Westfall Road, Rochester, NY 1420, will be closed for the remainder of the day, Friday, July 30, 2021 due to a water valve break. The break occurred on the ninth floor and has impacted additional floors below. Employees have been sent home for the day as the building has been closed.
111 Westfall Road will reopen to the public on Monday, August 2, 2021 at 8:00 a.m.

print this page   

email this page   

back to top
Accessibility and Standards · Disclaimer and Privacy Policy · Non-Discrimination Policy
Official Site of Monroe County, New York. Copyright © 2019 Monroe County. All Rights Reserved.
Comments or suggestions? Please Contact Us