Statement From Monroe County Executive Adam Bello on Andrew Cuomo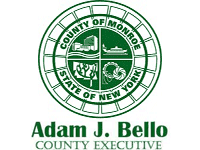 "Andrew Cuomo's decision to step down is the right thing to do given the seriousness of the findings in the Attorney General's report. The Governor has lost the confidence of the people of the State of New York and of his partners in government. This allows our state to move forward.
I am grateful for the courageous women who came forward to expose this behavior and to ensure that a person in a position of extraordinary power was held accountable.
I have known Lt. Governor Hochul for a decade and have full faith and confidence in her ability to lead our state forward. Once sworn in, she will become the first woman to serve as Governor, the highest office in New York State. Lt. Governor Hochul is a thoughtful leader who knows the issues that impact upstate New York well. I look forward to working with her on behalf of Monroe County's residents."

print this page   

email this page   

back to top
Accessibility and Standards · Disclaimer and Privacy Policy · Non-Discrimination Policy
Official Site of Monroe County, New York. Copyright © 2019 Monroe County. All Rights Reserved.
Comments or suggestions? Please Contact Us