March 1st, 2022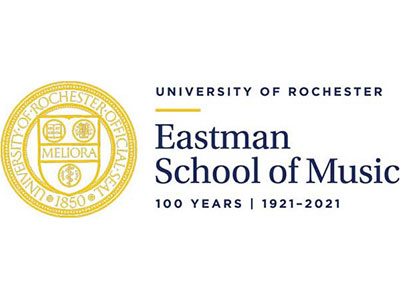 As part of its slate of Celebrate More Bicentennial events, Monroe County will Celebrate More Music with a special performance by the Eastman Harmonie wind ensemble to mark the 100th year of the Eastman School of Music at 1 p.m. Thursday, March 3 at the County Office Building, 39 W. Main Street, County Executive Adam Bello announced today.
"The Eastman School of Music is treasured both here in Monroe County and around the world. It is impossible to celebrate our Bicentennial without talking about the Eastman School's Centennial and the impact the school has had on our community over the past 100 years," said County Executive Adam Bello. "We are honored to have these talented students with the Eastman Harmonie perform at the County Office Building to help us Celebrate More of Monroe County's accomplished musicians, music educators and long history of supporting the fine arts."
The Eastman Harmonie is an elite subset of the Eastman Wind Ensemble, comprising wind 2 oboes, 2 clarinets, 2 bassoons and 2 horns. Founded by Dr. Mark Scatterday, Harmonie represented Eastman in a 2016 tour of Germany and Austria, performing Mozart on the Autobahn's shoulder when the bus they rode broke down. During their March 3 show at the County Office Building, they will offer a special Centennial performance, with music selections by Gounod and Strauss.
The Eastman School of Music, a constituent college of the University of Rochester, was founded by industrialist and philanthropist George Eastman in 1921. Thursday's performance is part of the Eastman School's five-day "Eastman Opens the Doors" Centennial festival that commemorates the March 4, 1922 dedication and first concert held at Kilbourn Hall on Gibbs Street – the day the school officially opened its doors to the community.
There is no fee to attend.
For more information about the Eastman School's Centennial, visit:
https://www.rochester.edu/adv/eastman-centennial/100-years/.