June 6th, 2022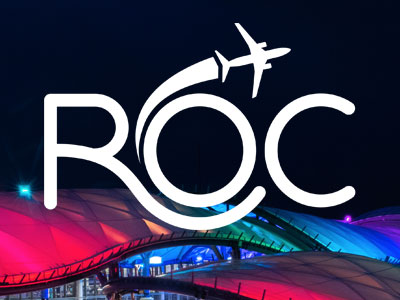 New air service will bring greater access to ROC's 6th most popular destination
Nonstop flights from the Frederick Douglass Greater Rochester International Airport (ROC) to Chicago Midway International Airport (MDW) on Southwest Airlines have arrived. The addition of nonstop service to MDW will bring an additional 40% seat capacity to the Chicago market, which is currently ROC's sixth most popular destination, and will also improve connectivity to other popular destinations that Southwest serves.
"We are proud to have worked closely with Southwest Airlines to secure this nonstop service to Chicago, one of our top destinations for local travelers and a major hub for Southwest's network," said County Executive Adam Bello. "Business travel continues to rebound from the COVID-19 pandemic, and Monroe County and Finger Lakes' residents tend to head west for leisure and vacation travel during the summer months so the timing of additional nonstop flights to Chicago couldn't be better."
Nonstop service on Southwest Airlines from ROC to MDW is now offered twice daily, except for Saturdays. Southwest Airlines also operates nonstop service to Baltimore, MD (BWI), Orlando, FL (MCO), Tampa, FL (TPA) and Ft. Myers, FL (RSW) out of ROC.
Flight Schedule:
| Start Date | Weekly Frequency | Departure Airport | Arrival Airport | Departure Time |
| --- | --- | --- | --- | --- |
| June 5, 2022 | Twice daily Sunday thru Friday | ROC | MDW | 5:20 a.m. or 6:45 p.m. |
| June 5, 2022 | Twice daily Sunday thru Friday | MDW | ROC | 12:25 p.m. or 8:35 p.m. |
Passengers can book their tickets today online at www.southwest.com. Strong passenger support of these non-stop flights demonstrates that our community can support additional non-stop service in the future. Southwest schedules are subject to change based on demand and conditions due to COVID-19.