November 9th, 2022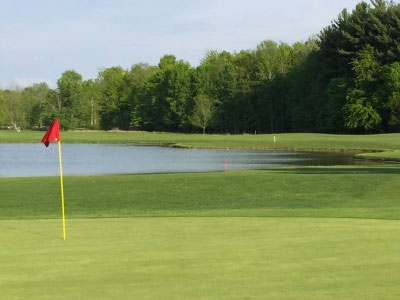 Monroe County's golf courses will close for the season Friday, November 11
Monroe County Executive Adam Bello today announced the last day of golf at Monroe County's Durand Eastman, Genesee Valley and Churchville golf courses will be Friday, November 11.
"Although this year's golf season is coming to a close, golfers of all ages and ability can look forward to next year as we continue to invest in improvements to our courses," said County Executive Bello. "This year was another record-breaking year for rounds played at our courses, and I encourage everyone to take advantage of the few warmer days we have left, and play one last round."
This year, Monroe County Parks Department completed an eight-mile irrigation project and improvements to landscaping at the Churchville golf course as well as an irrigation pump rebuild at Durand Eastman's golf course. Improvements for 2023 include paved golf cart paths, drainage, irrigation, tee box improvements and equipment purchases for Churchville, Genesee Valley and Durand Eastman courses.
Discounted rates of play listed below will remain in effect through November 11:
Durand Eastman, Genesee Valley (North Course) and Churchville (East Course)
9 holes walking = $10
9 holes riding = $17
18 holes walking = $13
18 holes riding = $27
Genesee Valley (South Course) and Churchville (West Course)
9 holes walking = $8
9 holes riding = $15
18 holes walking = $11
18 holes riding = $25
To book a tee time, find general hours of operation, or for additional questions, please visit monroecountyparksgolf.com or call the golf courses at the numbers below:
Churchville Golf Course Pro Shop: (585) 293-0680
Durand Eastman Golf Course Pro Shop: (585) 266-0110
Genesee Valley Golf Course Pro Shop: (585) 424-2920