December 27th, 2022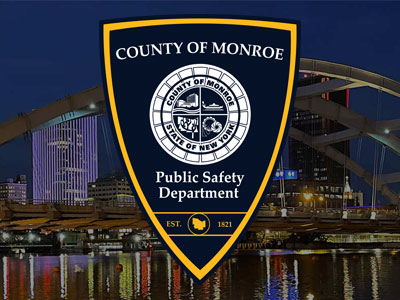 Monroe County Executive Adam Bello today announced the appointment of George Markert as assistant director of Public Safety and Kristine Durante as chief probation officer.
"Mr. Markert and Ms. Durante bring decades of professional excellence and high-quality experience to Monroe County's leadership team," said County Executive Bello. "Their unique perspectives and skill sets will undoubtedly complement our focus on Public Safety and strengthen our Office of Probation and Community Corrections."
Durante joined the County Office of Probation and Community Corrections in 1996 and has served as Assistant Chief Probation Officer/Assistant Probation Director since August 2017. She will begin in her new role immediately.
Markert is the former Director of Public Integrity for the City of Rochester, former Executive Deputy Chief of the Rochester Police Department and former police chief of New Smyrna Beach, Florida. Earlier this year, at the request of County Executive Bello, he conducted an extensive independent review of Department of Probation policies and procedures after a Level 2 sex offender on probation was found working less than 1,000 feet from a school.
His report, and a concurrent assessment by the county's Office of Public Integrity, revealed inadequate training, flawed procedures and some policies that had not been updated in decades. Acting on recommendations from both reports, County Executive Bello issued a sweeping Executive Order in June mandating a series of changes to the department's policies, procedures and training protocols.
The interim leadership team has already put a number of those changes in place. Under the newly- revised organizational structure of the Department of Probation and Community Corrections, Markert and Durante will continue to move the department forward, better serving the wider community and individuals on probation.
Markert will start his new role in early January.