Rev 7/07/2020
All Monroe County Park's lodges, shelters, will be open starting July 1st, 2020. All reservations for the foreseeable future must comply with New York State guidelines and limitations concerning social distancing, including but not limited to limitations on number of people to gather. As of June 22nd 2020, we have begun taking new reservations with restrictions. To make a reservation use our online system or call our office at 585-753-7275.
Any cancellation requests should be e-mailed to MCParks@monroecounty.gov for refund consideration. Please check back for future updates.
The Clubhouse 
at Durand Eastman Park Golf Course
FACILITY RENTAL INFORMATION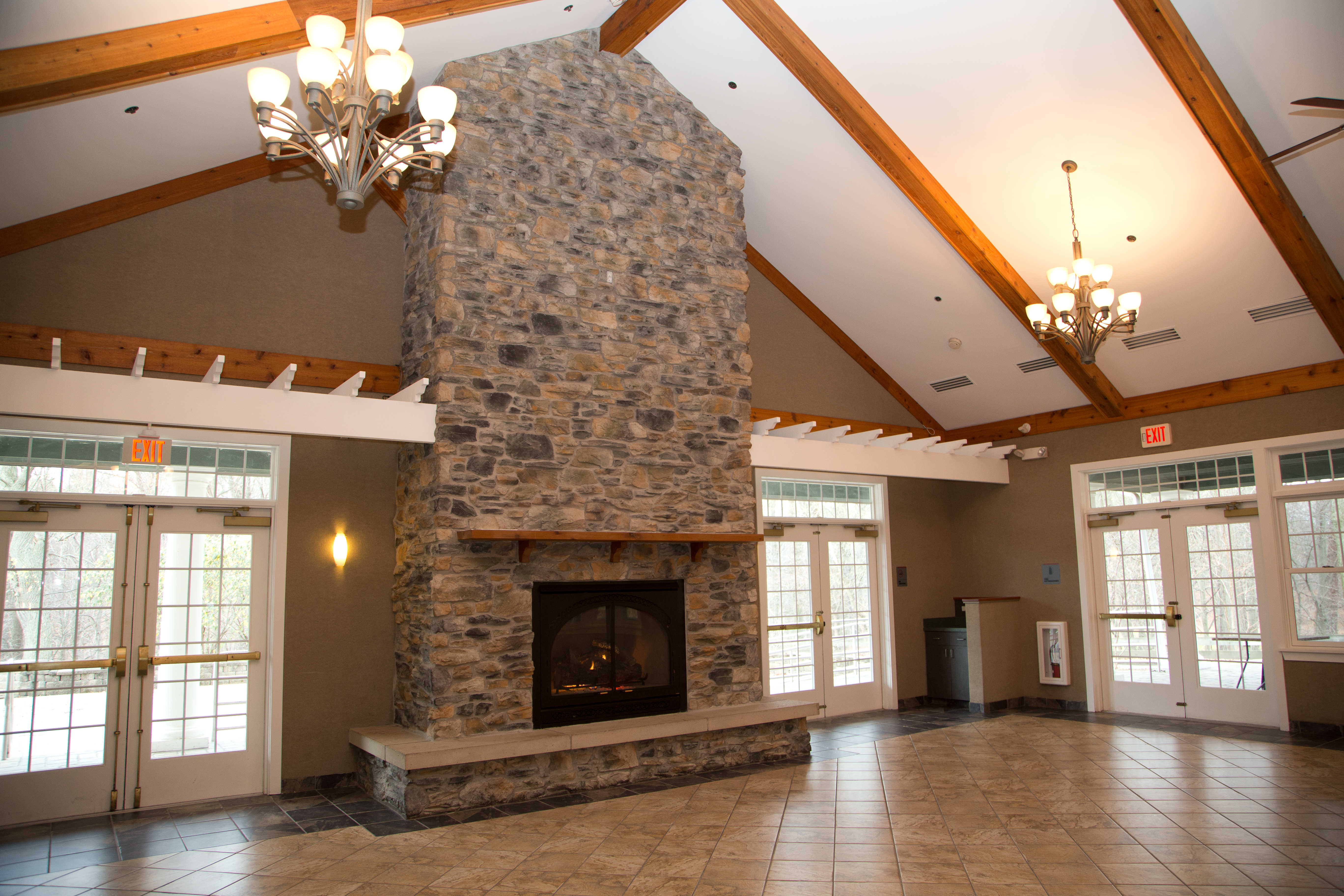 CAPACITY:
Maximum Capacity 184

160 floor seating and booth seating for 24

Handicapped-accessible Lodge
PARKING:
RENTAL FEES:
Monday - Thursday events - call for pricing
$1,500.00 for Friday, Saturday, Sunday - All day events such as weddings, etc. from 10am to 11pm (no hourly rate)
AMENITIES:
Electrical outlets inside, outside (on patio) and beyond patio (tent) 
20 5' gray, textured round folding tables (29" height), 160 black one series chairs, Four 8' serving tables, Two 6' serving tables
Beer kegerator on wheels; full bar with 3-bay sink 
Full kitchen: stainless steel French-door refrigerator; 5-burner cooktop stove; double oven; large, deep stainless steel sink; microwave, extended counter space.
Handicapped-accessible restrooms
30' x 45' tent included May 1 to October 31
Trash cans, bags included
Bagged, consolidated trash removed by Parks staff
Other: Separate Bride prep room
HEATING & COOLING
Regular Heat
Air Conditioning
Gas Fireplace
OUTDOOR AMENITIES (included May 1 to October 31 only)
Scenic wrap-around patio
Outdoor seating on patio

5 tables (2 with umbrellas)
Green strapped chairs

Tent on patio (30'x45')
60 White plastic chairs 
FOR FURTHER INFORMATION AND/OR BOOKING, CONTACT:
Leah Jahna, Monroe County Parks Department
Office: 585-753-7282

Note: The Clubhouse at Durand Eastman Park Golf Course cannot be reserved through our online reservation system.  However, you can check availability through the online reservation system.
PHOTOS: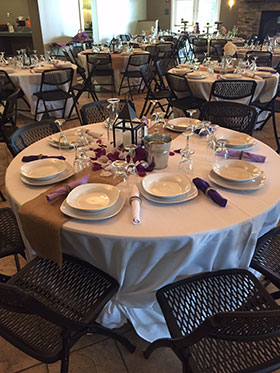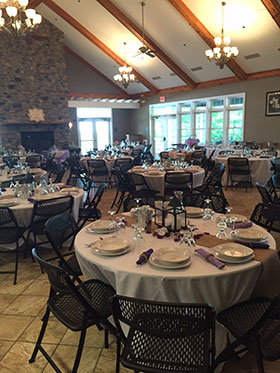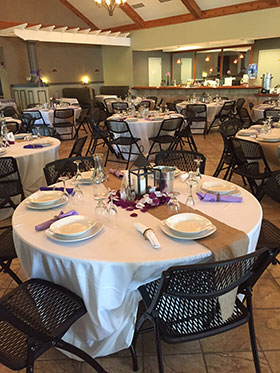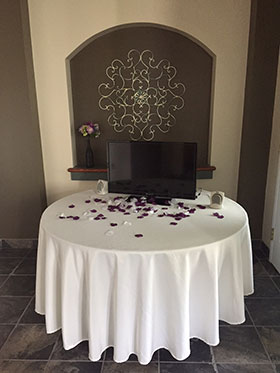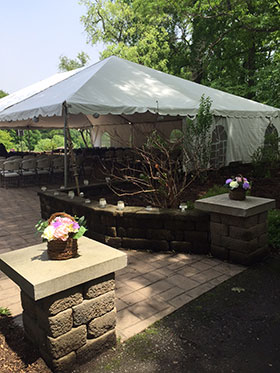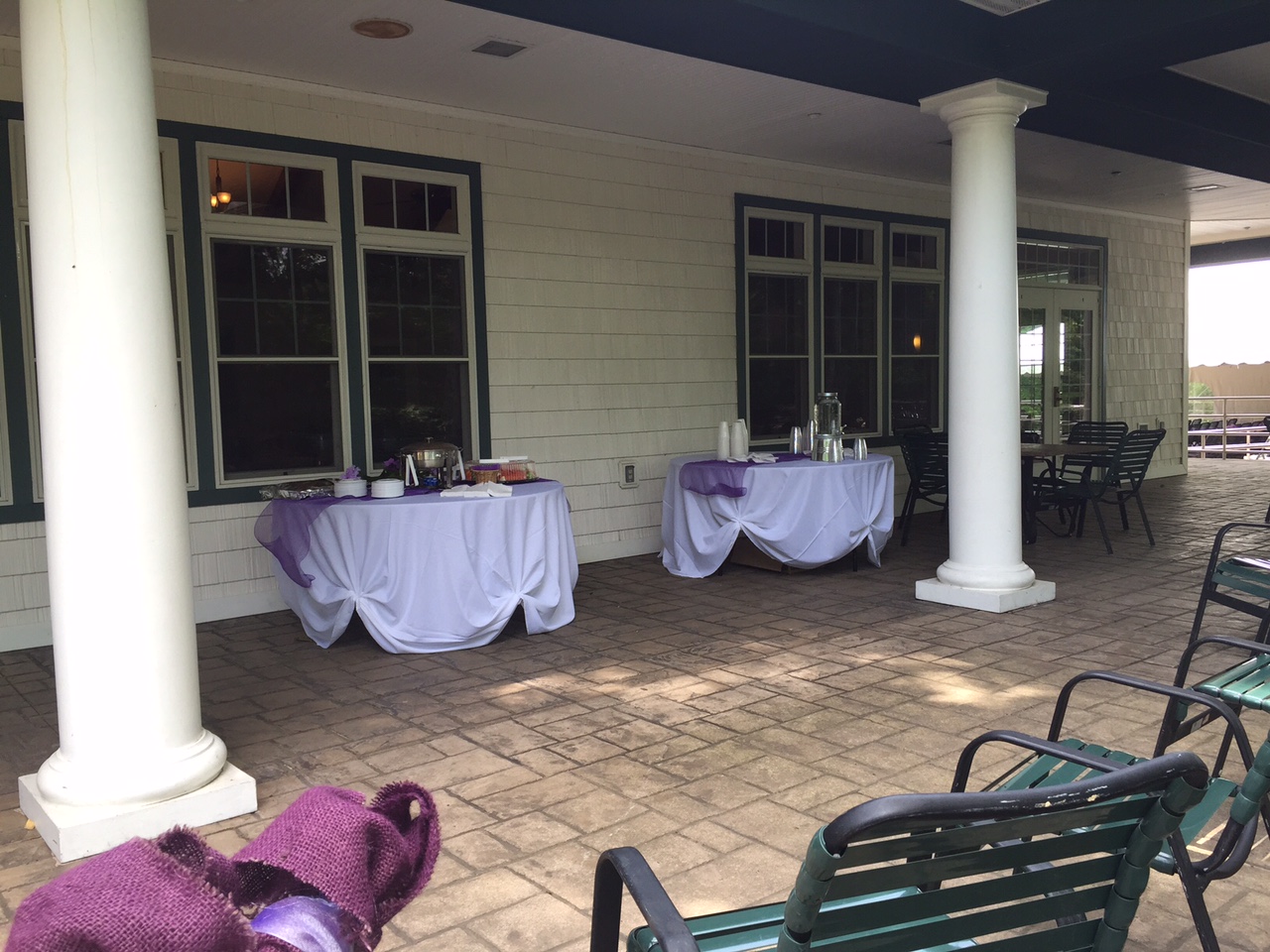 print this page   

email this page   

back to top
Accessibility and Standards · Disclaimer and Privacy Policy · Non-Discrimination Policy
Official Site of Monroe County, New York. Copyright © 2019 Monroe County. All Rights Reserved.
Comments or suggestions? Please e-mail the MonroeCounty.gov webmaster.