Miscellaneous Items/Materials
Aerosol Cans/Bug Spray/Spray Paint
Full or partially full aerosol cans are accepted at HHW collections. Make HHW appointment
Empty aerosol cans (excluding spray paints and pesticides) are recyclable curbside.
Completely empty spray paint and pesticide cans should be placed in the trash or recycled as scrap metal.
Paints & Stains
Paints and stains are accepted at HHW collections. Make HHW appointment
1/3 can or less of latex paint can be disposed of in the trash and will NOT be accepted at ecopark. Discard the paint can lid, add kitty litter, mix, let dry, and place in trash.
NEW PaintCare is a program designed to provide residents with an additional outlet to safely and conveniently dispose of paints, primers, stains, sealers, clear coatings, and more. The program provides a network of drop-off collection sites, available to both residents and businesses, at more than 200 retailers and reuse stores across New York State. Up to five gallons of material is accepted per customer, per visit. Materials should be left in original containers (no larger than five gallons) with labels intact. No appointments are necessary to utilize PaintCare. Click the link below to find a retail location near you. Once a retailer has been selected, simply follow the instructions and drop off paint at your convenience.
View local drop off sites on the PaintCare website.
Fuel/Compressed Gas Tanks & Fire Extinguishers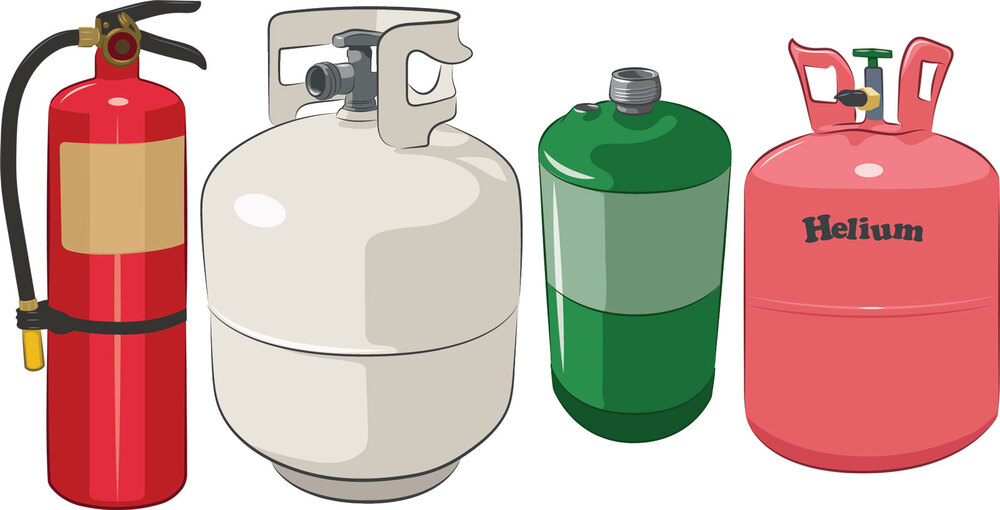 Propane Tanks (#1 & #20 only), Fire Extinguishers, and Helium Tanks are accepted at ecopark during regular operating hours.
Fire extinguishers are also accepted at Monroe Extinguisher. If you have a fire extinguisher that was part of the recent recall please contact the manufacturer to request a free replacement fire extinguisher and for instructions on returning the recalled unit.
MAPP Gas Tanks, Oxygen Tanks, Butane, Acetylene, and Other Compressed Gas Cylinders are NOT accepted at ecopark.
Home heating fuel tanks are NOT accepted at ecopark. If the tank is still on your property, call AAA Universal Heating at (585) 328-1423. For a fee, it will pump, remove and dispose of the tank and oil.
Hand Sanitizer
ecopark can properly dispose of hand sanitizer the U.S. Food & Drug Administration has determined consumers should not use. A Household Hazardous Waste Appointment is not required to drop-off hand sanitizer.
Check the U.S. Food & Drug Administration website to see if your hand sanitizer is on the Do Not Use Chart.
Flags (U.S.)
Worn and torn United States Flags are accepted at ecopark. They are properly retired in accordance with code by Covanta.
Cadmium-Containing Products (Jewelry, Etc.)
Cadmium-Containing Products are accepted at ecopark.
Cooking Oil/Grease
Cooking Grease is NOT accepted at the ecopark. Please dispose of in the trash.
Cooking Oil IS accepted at ecopark.
CESQG Hazardous Business Waste
ecopark will accept hazardous waste from businesses, schools, etc. that meet Conditionally Exempt Small Quantity Generator (CESQG) status. Click here for more information.
Amalgams (Dental)
ecopark will accept dental amalgams through its CESQG program.