June 29th, 2021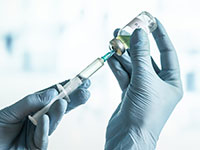 Vaccine Info / Registration Page
Monroe County is pleased to announce community-based COVID-19 vaccine clinics for the week of June 28 – July 5, 2021.
Monroe County-operated vaccination clinics will be closed from July 2 – July 5 in observance of Independence Day. Information on walk-in allowance and appointments can be found online at https://www.monroecounty.gov/health-covid19-vaccine. Vaccination clinics will take place at the following locations:
Los Flamboyanes Apartments – 100 Borinquen Plaza, Rochester, NY 14605
Tuesday, June 29th: 11 a.m. – 2 p.m.
St. Paul Fire District – 433 Coper Road, Rochester, NY 14617
Tuesday, June 29th: 1 p.m. – 7 p.m.
Monroe County Fleet Center – 145 Paul Road, Rochester, NY 14624
Wednesday, June 30th: 9 a.m. – 12 p.m.
Thursday, July 1st: 9 a.m. – 12 p.m.
COVID-19 vaccines are FREE to everyone regardless of health insurance status. For more information on additional vaccination opportunities in the Finger Lakes Region, visit the Finger Lakes Region Vaccination Hub's appointment finder at https://flvaccinehub.com/getting-your-vaccine/.