October 14th, 2022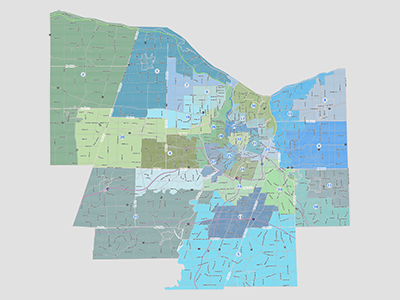 Monroe County Executive Adam Bello today released the report produced by voting rights expert Dr. Lisa Handley analyzing voting patterns by race in recent Monroe County elections.
Dr. Handley's research concluded that there are currently 5 LD's (22,25,27,28,29) in which black voters are electing their candidates of choice. A sixth district (LD 21) sometimes elects the preferred candidate of the black community. The link to the report available here.
Last week, County Executive Bello weighed on the ongoing Monroe County Legislature redistricting process, calling for a restart to a process marred by name-calling and divisive rhetoric and announcing that his administration would produce a redistricting a map using the data analysis conducted by Dr. Handley that is compliant with all applicable legal requirements under federal, state, and local law, including the U.S. Constitution and the Voting Rights Act that seeks to create six effective black districts if possible.