Preschool Special Education
111 Westfall Road, Room 928
Rochester, NY 14620
Phone: 585 753-5437
Fax: 585 753-5272
Update 7/20/20
Extended School Year
Each year, some of the preschoolers with special needs who receive Special Education service during the school year also qualify for Extended School Year services (ESY). ESY is a 6 week summer session that seeks to prevent students at risk of significant regression from losing the skills they gained during the past school year. Parents, teachers and school districts meet as a Committee on Preschool Special Education (CPSE) to determine if a child needs ESY. This summer, some children are continuing with remote learning and teletherapy to help them with their language, learning and motor needs. Some are attending school a few days a week in smaller classes, allowing for social distancing following CDC guidelines regarding masking, personal hygiene and cleaning protocols. Only when the parents, the programs and the districts from which the student come all agree to it are in-person services being provided. Remote learning remains the primary way most children who have been approved for ESY are receiving their educational services this summer.
Plans for Preschool Special Education in September
Programs are preparing for all possible options for school in the fall while waiting for further guidance from the New York State Education Department. This could mean children attend 100% in-person, continue with 100% remote learning or participate in a hybrid model. Detailed guidance about what the fall might look like is available on the NYSED website at the link below:
Referrals for Preschool Special Education
Preschool Special Education Referrals and Evaluations continue to be made available during the current period of school closure. If you have concerns about your child's motor, language or learning needs and wish to have a formal evaluation, you can contact your local school district. Ask to speak with the Committee on Preschool Special Education Chairperson. Monroe County supports the districts and independent agencies and people who provide direct service to preschoolers.
Update 6/2/2020
Monroe County Preschool Special Education staff are assisting School Districts and Preschool providers to provide as much Preschool Special Education service to children as possible during the period of time since Covid 19 has affected preschool services. We have been meeting weekly with the school district Committee on Preschool Special Education (CPSE) chairpersons to review all aspects of services to children from 3-5 years of age. Assistance has been made available to contracted preschool agencies and independent providers as well, in a collaborative effort to explore options and meet the needs of preschool special education students in every way possible.
Here is some of what has been happening:
Evaluations are now available whenever possible, with school psychologists and therapists using remote computer interactions with children and their families to assess the need for Special Education services.
Teletherapy services for speech, occupational, physical therapies and other supports are ongoing for students with Individual Education Plans in place for preschool services provided by agencies and individuals in contract with the County
Remote learning resources are being mailed and delivered to families who do not have internet access
Many community organizations are reaching out to support families with additional needs including food resources, mental health resources and remote interaction opportunities.
The provision of programs and related services should adhere to the regular school day as much as possible; however whent that is not possible, based on individual circimstances, a school may need to consider providing services during alternate times and dats that are mutually agreed upon with the parents in order to accommodate students, parents, school and service delivery personnel.
It has been an amazing time of creativity and challenge for families of young children and the professionals who seek to support their special learning needs. Wonderful things have been accomplished using the new tools of remote learning but we are aware that not all preschool children with special needs have been able to take advantage of these tools. Families of preschoolers with IEPs for whom no service has been offered should contact their CPSE chairs. (School District Contacts (CPSE Chairs). You may also call the County Preschool Special Education Office if you have questions about the process or need help to contact your CPSE chairperson. (585-753-5437)
If you do have access to a computer or phone to access the internet, take a look at these resources appropriate for children:
Update 4/10/2020
Preschool Special Education services remain limited to remote learning and therapy opportunities at the present time. Families with concerns about their preschool child's special education needs should contact the chairperson of their local school district's Committee on Preschool Special Education. (School District Contacts (CPSE Chairs). Current Special Education classroom services and community based therapy sessions are being offered through a variety of distance learning and therapy modalities. Please continue to access the resources suggested below in your efforts to support your child's learning.
An additional resource that parents may find helpful is the Parent to Parent Group of New York State. P to P has a variety of webinars, information and referral sources, and trainings designed to support parents of children of all ages with special learning needs.
Overview
Evaluations and specially planned individual or group services or programs are provided to eligible children, ages 3–5, who have a disability that affects their learning. Funding for these special education programs and services is provided by New York State through the Monroe County Department of Public Health.
School District Contacts (CPSE Chairs)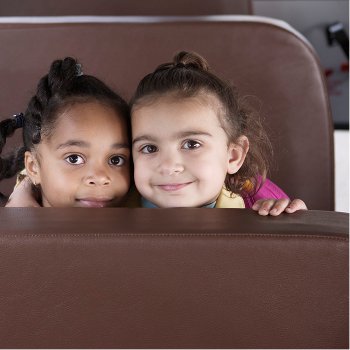 If a child receives early intervention services as an infant or toddler up to age three and needs special education, the service coordinator will assist with transition planning and making a referral to the Committee on Preschool Special Education (CPSE). If a preschool-age child (3–5 years) did not receive early intervention services, but has some delays or lags in development, the parent or professionals who know the child, may make a referral to the chairperson of the school district's CPSE who will assist the parent in completing the referral process. The Committee on Preschool Special Education is made up of the parent, teachers, school district rep, etc.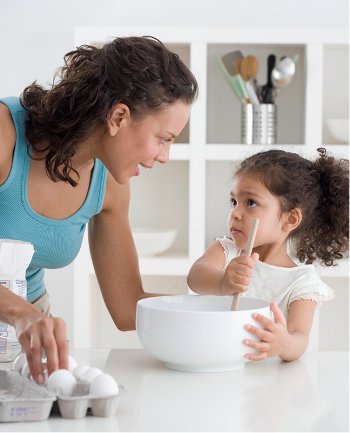 When a child is referred to the CPSE the parent is given a list of approved agencies that provide preschool special education evaluations. After an approved evaluator is selected and the parent signs a consent form, the child will be evaluated at no cost to the family. A copy of the evaluation report, including a summary of the evaluation, will be provided to the parent and to other CPSE members. A meeting will be set with the CPSE to talk about the evaluation results. If the child is found not eligible for special education programs and/or services, the reasons will be provided in writing. If the child is found to be eligible the CPSE will recommend programs or services (to meet the child's individual needs) and the location where they will be provided.
Reimbursement for Transportation
Also, please be aware that parents whose children are enrolled in PSE classrooms can be reimbursed for driving their kids to school. For more information please see the link below:
Preschool Special Education
This service offers multi-disciplinary evaluations based on suspected developmental delay and educational need. Also provided are special education and/or related services (therapy) for eligible children, 3–5 years of age. Children are referred through their local school district.
For more information call 585 753-5202.
Terms and Abbreviations
There are common terms and abbreviations used in the Early Intervention system. Knowing what they mean is important for any parent with a child in EI.
Americans with Disabilities Act (ADA)
This is legislation that bans discrimination against children and adults with disabilities and requires that reasonable accommodation be made for a person with a disability.
Committee on Preschool Special Education (CPSE)
This committee makes decisions about services for children with disabilities between the ages of three and five years of age. The committee is chaired by a local school district administrator. The committee members, including the child's parents and early childhood teacher (if applicable) consider eligibility using a formal evaluation as a base.
Individualized Education Plan (IEP)
If it is determined that a child does qualify, an Individualized Education Plan (IEP) is developed. This is the plan that sets out the goals and objectives for a preschooler with a disability and specifies what services will be provided to the child, where they will occur, how often and who will provide them.
Committee on Special Education (CSE)
If the child is still in need of services as he/she turns school age (5), with parental permission, he/she will be evaluated and the results presented to the local school district Committee on Special Education (CSE). Early Intervention Program (EI). Guided by Federal and State Law, this program serves children with disabilities under the age of three years. In New York State, the Department of Health administers the program and each County Health Department is responsible for local administration. This program has many components and funds some services for the infant or toddler with disabilities as well as his or her family.
Individualized Family Service Plan (IFSP)
If the child qualifies for services an Individualized Family Service Plan (IFSP) is developed with goals and objectives. Law requires that children be served in his or her "natural environment." This may mean the child's home, child care center, baby sitter, etc.
Early Intervention Service Coordinator
Children and their families enrolled in the Early Intervention Program (birth to three) have a coordinator of services. This person helps the family access an evaluation and services and makes sure things are working according to the IFSP. This person is who the parent or guardian can call if they need help or have concerns about an enrolled child.
Integrated Classroom
A classroom located in a natural setting that includes children with and without disabilities. It must be approved by the State Education Department (SED) and can have no more than 12 children with disabilities.
Acronyms:

print this page   

email this page   

back to top
Accessibility and Standards · Disclaimer and Privacy Policy · Non-Discrimination Policy
Official Site of Monroe County, New York. Copyright © 2019 Monroe County. All Rights Reserved.
Comments or suggestions? Please Contact Us