STATEMENT FROM MONROE COUNTY EXECUTIVE ADAM BELLO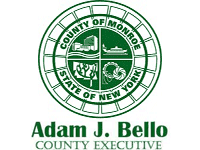 Daniel Prude's life mattered and the tragic circumstance surrounding his death has caused enormous pain for our community. We have all been left with too many questions and not enough answers. Attorney General Letitia James' announcement that she will move to empanel a grand jury is an important first step in getting those answers that Mr. Prude's family and our community rightfully deserve.

print this page   

email this page   

back to top
Accessibility and Standards · Disclaimer and Privacy Policy · Non-Discrimination Policy
Official Site of Monroe County, New York. Copyright © 2019 Monroe County. All Rights Reserved.
Comments or suggestions? Please e-mail the MonroeCounty.gov webmaster.