February 8th, 2022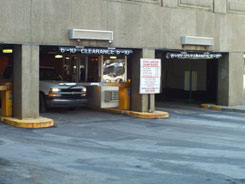 Tonight, Monroe County and the City of Rochester, along with partnering agencies, continued outreach efforts to connect individuals who are seeking shelter in the Civic Center Garage into safe housing and/or support services. It was another quiet night with minimal engagement.
Since last Monday, the County and City, along with the county's Forensic Intervention Team (FIT), Improving Addiction Coordination Team (IMPACT), Department of Social Services, Rochester Police Department, Monroe County Sheriff's Office and Monroe County Department of Public Safety, and other partnering agencies, assisted ten (10) individuals who sought shelter in the garage with housing and/or medical support services.
This winter, the county and its partners have assisted 54 individuals sheltering in the garage with housing, substance use and mental health-related services. We will continue this multidisciplinary outreach in the garage to assure that all individuals sheltering there have a safe, warm place to stay as well as the services and support they need.