May 21st, 2021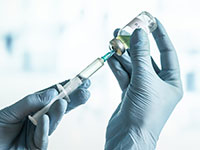 Register For Vaccine Appointment
Monroe County Executive Adam Bello and the Seneca Park Zoo are excited to announce that the Animal Ambassador program will be visiting the County-operated Rochester Riverside Convention Center COVID-19 vaccine POD on Saturday, May 22 from 10:00 a.m. to 1:00 p.m. Several animals from the ambassador program will be on hand, and could include snakes, lizards and other small animals.
"The Seneca Park Zoo's Animal Ambassador program provides a fun, interactive learning experience for Zoo and animal lovers alike. This is a fun opportunity for our younger, age-eligible residents and families to receive their COVID-19 vaccine, while having an up-close experience with some of our Zoo's favorite animals. Thanks to our Parks Director Patrick Meredith and Zoo Director Steve Lacy for making this special experience available to our Rochester Riverside Convention Center POD," said Bello.
The COVID-19 vaccine is FREE to anyone, regardless of health insurance or coverage. The Rochester Riverside Convention Center POD will offer the single dose Johnson & Johnson vaccine for residents 18 years of age and older, and the Pfizer vaccine for those 12 to 17 years old throughout the weekend, including during the hours that the Animal Ambassador program will be visiting.
Walk-ins are accepted at all Monroe County COVID-19 vaccination clinics. Appointments can be made online at www.monroecounty.gov or by calling the Monroe County COVID-19 hotline at (585) 753-5555.
For updated information about Monroe County Department of Public Health vaccination efforts, please visit /health-covid19-vaccine. For more information on additional vaccination opportunities in the Finger Lakes Region, visit the appointment finder on the Finger Lakes Region Vaccination Hub website at https://flvaccinehub.com/getting-your-vaccine/.