August 26th, 2021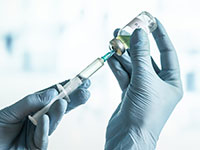 The Monroe County Department of Public Health has set up an appointment reservation system for immunocompromised individuals who qualify for a third dose of Moderna or Pfizer COVID-19 vaccine. Third dose vaccines are available at all Monroe County vaccine clinics.
Eligible individuals are strongly encouraged to make an appointment through the online reservation system or by calling the COVID-19 Hotline at (585) 753-5555. While walk-ins are also welcome, the wait times may be longer without an appointment.
MAKE AN APPOINTMENT HERE: www.monroecounty.gov/healthcalls/vac/form/extra
FIND A LIST OF MONROE COUNTY VACCINE CLINICS HERE: www.monroecounty.gov/health-covid19-vaccine
MCDPH recommends individuals contact their healthcare provider about whether getting an additional dose is appropriate for them at this time. To receive a third dose, individuals must have received their second dose at least 28 days prior to getting an additional dose, and meet one or more of the following criteria:
Receiving active cancer treatment for tumors or cancers of the blood;
Received an organ transplant and are taking medications to suppress the immune system;
Received a stem cell transplant within the last 2 years or are taking medicine to suppress the immune system;
Moderate or severe primary immunodeficiency (such as DiGeorge syndrome, Wiskott-Aldrich syndrome);
Advanced or untreated HIV infection;
Active treatment with high-dose corticosteroids, cancer chemotherapy that causes severe immunosuppression, or other medications that may suppress your immune response.